Tusk Sees 'Very, Very Tough' Talks With U.K. Over EU Reform
James G. Neuger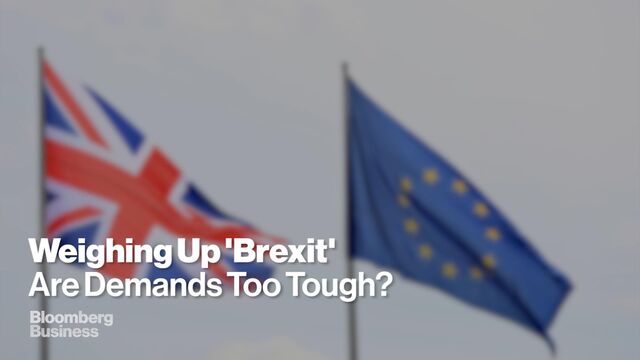 Britain's agenda for reforming the European Union is "tough" and striking an agreement will be difficult, EU President Donald Tusk said.
"It will be really difficult to find an agreement and there's no guarantee we can do this by December," Tusk told reporters on Thursday after an EU summit in Valletta, Malta.
Before it's here, it's on the Bloomberg Terminal.
LEARN MORE