Teva's Blockbuster Copaxone Confounds Analysts as Sales Endure
by
Analysts increase 2016 sales estimate by $362 million

Teva moves 76 percent of patients to three-times-weekly drug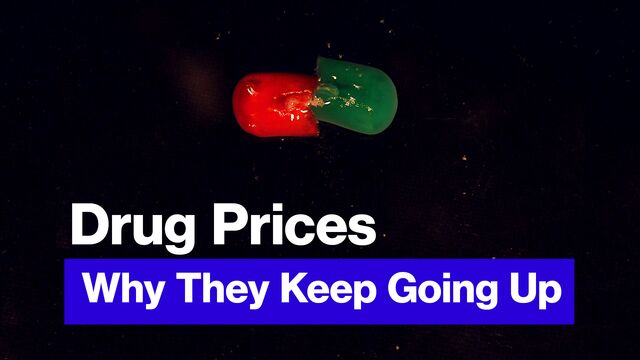 Teva Pharmaceutical Industries Ltd.'s blockbuster drug Copaxone weathered its first encounter with a generic competitor better than analysts had expected last quarter, prompting speculation that cheaper rivals may not be the disaster they'd braced for.
Five analysts increased their estimate for Copaxone sales in the past two weeks, according to data compiled by Bloomberg. The multiple sclerosis drug is expected to generate $3.29 billion in revenue next year, according to the average of 13 estimates compiled by Bloomberg. That's $362 million more than the analysts had projected 12 weeks ago. The consensus estimate for 2017 and 2018 was also increased by at least $200 million.
"The drug is more resilient than we thought it could be," said Sabina Levy, an analyst at Leader & Co. in Tel Aviv who recently updated her models. "Copaxone will eventually lose market share to generics and new multiple sclerosis drugs, but for the three years ahead, the situation is much better than we thought."
More Confidence
Analysts are now more confident that Copaxone sales won't crash for two reasons. Teva has managed to convert 76 percent of patients to its three-times-weekly injection of Copaxone, which has patent protection until 2030, leaving Novartis AG, which makes cheaper copies of the daily version, with a smaller piece of the pie. And Teva Chief Executive Officer Erez Vigodman told investors on Oct. 29 that under the worst-case scenario, sales in 2017 would suffer by $1.2 billion, or less than a third of this year's sales total. Under that scenario, two copycats of the longer-acting Copaxone would go on sale as early as 2017.

The competition from generics has started to impact the price of the drug. Teva has increased discounts offered on Copaxone since the copycat treatments first became available, Chief Financial Officer Eyal Desheh told analysts and investors on Oct. 29.
It's hard to understate just how crucial Copaxone's performance is to Teva. At its peak, the multiple sclerosis treatment accounted for about 50 percent of the Israeli drugmaker's profit. In the past decade, the company has funded a string of multi-billion dollar acquisitions partly with cash flow from the $4 billion-a-year medicine. Expectations that Copaxone would lose market share prompted Teva to look for a major deal to close the earnings gap, resulting in this year's agreement to buy Allergan Plc's generics unit for $40.5 billion.
Now, Copaxone is turning out to be more resilient than expected -- even though more generic rivals are under development by the likes of Mylan NV. Last month, Teva said sales of the drug for the third quarter were $1.09 billion, beating the $923 million average of 11 analyst estimates compiled by Bloomberg, despite competition from the Novartis copycat Glatopa and oral medicines such as Biogen Inc.'s Tecfidera. Teva says it still holds about 30 percent of the U.S. multiple sclerosis market share.
Before it's here, it's on the Bloomberg Terminal.
LEARN MORE