SolarCity Says You Shouldn't Need Great Credit to Get Panels
by
CEO may cut the 650 FICO score needed to qualify for solar

Jim Chanos called SolarCity a `subprime' finance company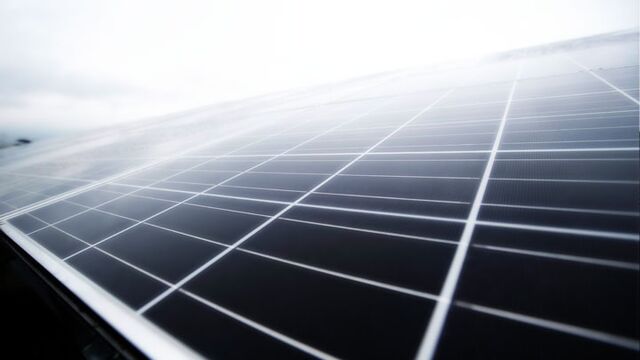 Less than three months after hedge fund manager Jim Chanos described SolarCity Corp. as a "subprime" financing company, the panel installer said it wants to lower the credit score that homeowners need to qualify for its systems.
The biggest U.S. rooftop solar provider may lower the FICO score requirement for customers to below 650 in two quarters, SolarCity Chief Executive Officer Lyndon Rive, 38, said Wednesday during an interview at Bloomberg's office in San Francisco. The average score for SolarCity customers is 750, Rive said.
"Today, our floor is 650 -- I still don't like that floor," said Rive, whose cousin Elon Musk is chairman of SolarCity. "There should be no reason why someone who owns a house cannot get solar. You have to take away all the barriers. The way you address that and enhance the credit of the customers is you have them put down $1,000. Have them have some skin in the game."
Rive's comments come after Chanos, founder of Kynikos Associates LP, told CNBC in August he was short the stock. Chanos suggested that SolarCity customers will be unhappy with their existing leases when they see solar panel prices decline further. Chanos had about $2.5 billion in assets at the end of February, according to a regulatory filing.
Subprime Loans
Subprime loans are made to borrowers with a tarnished or limited credit history and carry higher interest rates. Subprime mortgages are often offered to customers who have a credit score of below 600.
SolarCity said last month it will slow panel installation growth as the company seeks to reduce costs and become cash-flow positive. The company has lost about half of its market value this year amid a broader selloff of solar stocks.
Shares fell 4.1 percent to $25.07 at the close in New York.
Rive said he has seen pushback on lowering the FICO requirement from tax-equity investors. The company wouldn't target customers with lower credit until after debt securitizations planned over the next four to five months, he said.
"In no circumstance would we take a credit where it jeopardizes our investment grade rating," he said. "We have to maintain the investment grade rating."
Before it's here, it's on the Bloomberg Terminal.
LEARN MORE