Five Things Everyone Will Be Talking About Today
There's a lot going on, time to get caught up
by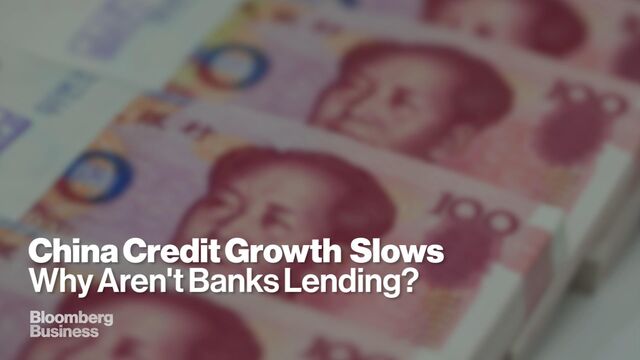 It's a big day for central bank talk, China credit slumps and Euro-area problems are starting to simmer. Here are some of the things people in markets are talking about today.
Fedspeak
Emerging market currencies are weaker against the U.S. dollar and EM stock volatility is hovering near its highest level since March 2012 ahead of a bunch of Federal Reserve speeches scheduled for today. Here's a round-up of who's speaking and when (all times ET):
9:05 - 9:45 a.m. St. Louis Fed President James Bullard.
9:30 a.m. Fed Chair Janet Yellen.
9:45 - 11:00 a.m. Richmond Fed's Jeffrey Lacker on panel at CATO Institute.
10:15 a.m. Chicago Fed President Charles Evans.
12:15 p.m. NY Fed President William Dudley.
6:00 p.m. Fed Vice Chair Stanley Fischer.
Dovish Draghi 
Mario Draghi signaled that the European Central Bank is ready to boost stimulus at its December meeting at a hearing in the European Parliament this morning. He said that signs of a turnaround in core inflation have somewhat weakened and downside risks are visible. The euro currency briefly dropped below $1.07 following his comments. Euro-area stocks which turned positive after his speech had given up those gains by 10:49 a.m. London time. 
China credit slump
China's broadest measure of new credit slumped to the lowest in 15 months in October, as aggregate financing fell to 476.7 billion yuan ($75 billion), well below median projections from economists for 1.05 trillion yuan. This is the latest in a series of mixed data on the Chinese economy which has investors now expecting further easing from authorities. The Shanghai Composite Index, which had closed before these numbers were released, ended the session 0.5 percent lower on tech company weakness.
Euro crisis simmering
There is a national strike in Greece today as unions protest against the policies of the Syriza government, whose Prime Minister Alexis Tsipras had been leading such protests in the recent past. In Portugal, an alliance led by the Socialist Party ousted Prime Minister Pedro Passos Coelho in a vote on Tuesday leaving the country awaiting word from the president on his successor. Socialist lawmaker and economist Mario Centeno has promised Portugal "definitely won't" follow Greece's path. Meanwhile in Spain, the country's constitutional court has warned Catalan secessionists not to ignore moves to halt the regions bid for independence. 
Valeant
Just when you thought this story was dying down, it comes roaring back to life. Valeant and activist investor Bill Ackman must face a shareholder lawsuit over alleged insider trading after they lost a bid to have the case dismissed. Shares in the company closed at $78.90 yesterday, with NYU professor Aswath Damodaran, an expert on corporate valuations, saying shares are now approaching fair value which he puts at $72.10 apiece. Bill Ackman, meanwhile, managed to get into a public spat with Berkshire vice-chairman Charles Munger who had previously criticized Valeant. Ackman said he has "a problem with Berkshire's ownership of Coke. Coca-Cola has probably done more to create obesity, diabetes on a global basis than any other company in the world." 
What we've been reading
This is what's caught our eye over the last 24 hours.
Want to receive this post, and more, into your inbox every morning? Sign up here 
Before it's here, it's on the Bloomberg Terminal.
LEARN MORE