Fed's Fischer Says Waiting to Raise Helped Offset Dollar Harm
by
Vice Chair says December rate hike call depends on progress

U.S. economy is weathering this year's dollar rise well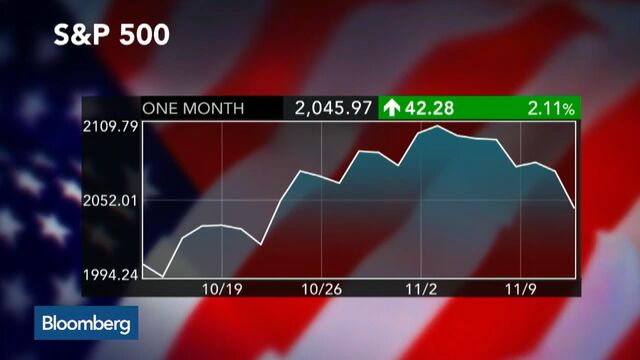 The Fed's decision to delay raising interest rates has helped to offset the economic headwinds caused by a strengthening U.S. dollar, Fed Vice Chairman Stanley Fischer said, adding that it "may be appropriate" to raise rates next month.
"While the dollar's appreciation and foreign weakness have been a sizable shock, the U.S. economy appears to be weathering them reasonably well," Fischer said in prepared remarks at a Fed conference in Washington Thursday. "Monetary policy has played a key role in achieving these outcomes through deferring liftoff relative to what was expected a little over a year ago."
The dollar has gained around 10 percent against the euro and 2.3 percent against the yen since the start of the year. The greenback's rise has dragged on trade and slowed growth as a result. Widening interest rate differentials and "heightened concern about the global outlook and an associated decrease in investor risk tolerance" are causes behind the dollar's rise, Fischer said Thursday.
While Fischer didn't make any predictions about whether the Fed will raise rates for the first time since 2006 at its Dec. 15-16 meeting, he did note that the October Federal Open Market Committee statement indicated that a move next month "may be appropriate."
Dual Mandate
"The outcome will depend on the Committee's assessment of the progress -- realized and expected -- that has been made toward meeting our goals of maximum employment and price stability," Fischer said, echoing the panel's statement on Oct. 28.
He did, however, caution that the effects on U.S. growth of the dollar's rise could persist.
"There is good reason to expect that the drag on GDP growth from the stronger dollar will persist well into next year and likely spell continued weakness in the traded-goods-producing sectors of the economy that are especially exposed to the exchange rate," Fischer said.
He noted that the dollar has payed "an appreciable role" as inflation continues to run below the Fed's 2 percent target, but said the exchange rate's effect on price pressures tends to be more transient than its impact on growth.
"Some of the forces holding down inflation in 2015 -- particularly those due to a stronger dollar and lower energy prices -- will begin to fade next year," Fischer said, predicting that "overall PCE inflation is likely on this account alone to rebound next year to around 1.5 percent" before rising toward the Fed's 2 percent goal in the medium term.
Before it's here, it's on the Bloomberg Terminal.
LEARN MORE