Draghi Says ECB Would React If Rules for Non-Euro Members Change
by and
U.K. wants to protect rights of countries outside euro zone

ECB president tells EU that price stability would be affected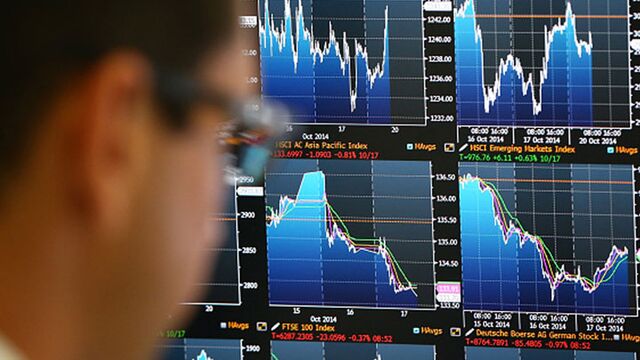 Mario Draghi signaled that the European Central Bank would respond should the European Union accede to British pressure to change rules for non-euro members.
"The option of witnessing these developments" and doing "nothing about the euro area is not a viable option," the ECB president told EU lawmakers in Brussels on Thursday after a question on the U.K., while declining to elaborate on any specific case. "I can safely say that this option of doing nothing would go against price stability and that is in a sense what would outline the ECB strategy for the coming months, as far as this issue is concerned."
Prime Minister David Cameron has pledged to renegotiate the terms of Britain's role in the EU, and to hold a referendum on membership before the end of 2017. He set out four key demands in a letter to EU President Donald Tusk on Tuesday, including protecting the rights of countries outside the euro zone, as well as greater power for national parliaments, increased economic competitiveness within the bloc, and greater controls on migration.
"It's a political issue, it's not a decision of the ECB," Draghi said. "What the ECB can say is that if this happens, then the euro-area members will have to respond to this with much greater integration."
Draghi also told lawmakers that the euro area faces "clearly visible" downside economic risks and that signs of a sustained turnaround in core inflation have weakened. Should policy makers decide that their inflation goal is at risk, they'll add stimulus, he said.
Before it's here, it's on the Bloomberg Terminal.
LEARN MORE