Credit Suisse to Start Cutting Fixed-Income Jobs in London
By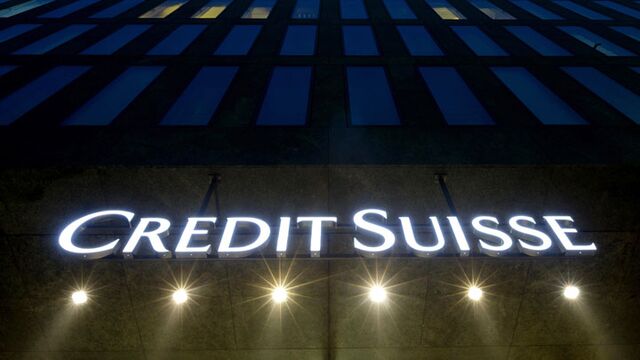 Credit Suisse Group AG began trimming its fixed-income business in London, according to people familiar with the matter.
High-yield bond trader Stephen Snizek, hedge fund salesman Charlie Breitzke and credit strategists Marco Gironi and Christian Schwarz are among those leaving the firm, according to two people, who asked not to be identified because the details are private.
The Swiss lender is laying off about 200 traders in London as Chief Executive Officer Tidjane Thiam seeks to cut thousands of jobs worldwide and restructure its trading and advisory services, a person with knowledge of the matter said on Wednesday. Most of the jobs are being eliminated in the bank's fixed-income unit, the person said.
Adam Bradbery, a spokesman at Credit Suisse in London, declined to comment on the cuts.
Fixed-income businesses are being squeezed by rules requiring banks to hold more capital and take less risk. Credit Suisse said last month it will separate trading from its underwriting and advisory businesses, joining Deutsche Bank AG, Barclays Plc and UBS Group AG in pulling back from some trading operations.
Restructuring Plans

As part of Thiam's plans, Credit Suisse said it will restructure along geographical lines. The Zurich-based bank will cut as many as 5,600 jobs and focus more on wealth management, while shrinking and splitting up the investment bank. The CEO, who took over from Brady Dougan in July, warned investors that 2016 wouldn't be a good year after reporting a drop in third-quarter profit that missed analyst estimates.
Credit-default swaps insuring the bank's debt rose to 81 basis points on Thursday, the highest level in more than five weeks, according to data compiled by Bloomberg. The contracts, which increase as perceptions of creditworthiness deteriorate, are the worst performing among 30 banks and insurers in the Markit iTraxx Europe Senior Financial Index in the past month, the data show.