23andMe CEO Says She Won't Sell After DNA Test Firm's Comeback
by
Company's genetic tests return to market with health analysis

Wojcicki seeks breakthrough cures through consumers' DNA data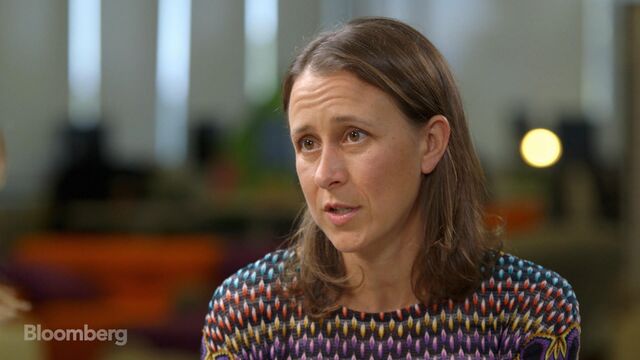 Anne Wojcicki, chief executive officer of genetic testing company 23andMe Inc., has made a comeback. Two years after 23andMe ran afoul of the U.S. Food and Drug Administration for selling tests with health analysis that hadn't been cleared, her company's new DNA test is on the market with the reports restored. It's the first genetic test that's approved to be sold directly to consumers.
In an interview with Bloomberg TV's "Studio 1.0" with Emily Chang, Wojcicki spoke about her plans for the company, her attempts to stay normal in the Silicon Valley "bubble" and the embattled neighboring company Theranos Inc.
On selling the company: "The idea that the consumer is empowered and that genetic testing is going to be a foundation for health care in the future is just core to my being. And I'm wedded to this company for the rest of my life. So I'm not interested in selling."


On success: "I want to come and say, 'Look, oh, you know, we developed the cure for lupus.' I mean, that's like -- when I think about my success moment, it will be when we have that kind of cure that came because millions of people came together and they shared their data and because of that we were able to create something."


On the business model: "I think part of the problem in the health-care system in general, and this is one of the things that got me excited about starting 23andMe, is that we don't know how to monetize prevention. And so, as a result, the industry doesn't put a lot of research into that."


On staying normal: "I just don't read the press. You stay focused on the things that are important. Like, I volunteer in the school. And I, you know, make sure that the kids do their homework. And I see my family all the time. I still see all my friends."


On Theranos CEO Elizabeth Holmes: "In the system that she's operating, she's not required to have the transparency that people are asking for. And I think that's part of this disconnect that's happening now. The FDA has put out guidance now where they're trying to actually regulate that whole industry. And fundamentally that will actually change everything. Everyone will have to be more transparent about what they're doing in and how they're doing it."


Before it's here, it's on the Bloomberg Terminal.
LEARN MORE