When Birchbox Starts Opening Stores, You Know We've Reached Peak Subscription
by
Hundreds of ailing Web subscription firms have closed

Successes like Birchbox turned into more traditional retailers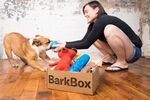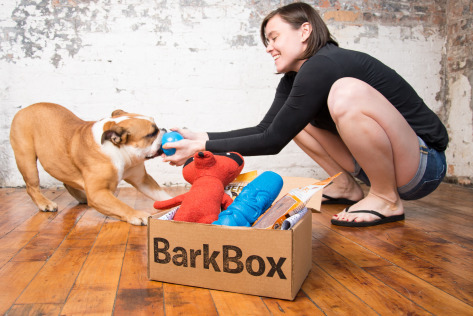 Online subscription services were once the dot-com craze du jour. Companies with names like ShoeDazzle, PetFlow and Tackle Grab were going to re-invent e-commerce and generate predictable sales with regular home delivery of apparel, cosmetics, groceries and more.
So much for the hype.
In the past five years, hundreds of subscription startups have shut down, including Tackle Grab, which sold fishing gear and closed in July, and Kim Kardashian's ShoeDazzle, absorbed by a rival in 2013. Only a few show promise. Among them: cosmetics merchant Birchbox, which has prospered by turning into a more traditional retailer; and Trunk Club, which sells clothes to mall-averse shoppers and was bought last year by Nordstrom Inc. Many more are flailing, leaving their investors without a lucrative exit strategy.
"I see a lot of subscription companies looking to sell, but the problem is: a lot of them are not really making any money and not really growing," said Justin Yoshimura, who runs a retail-focused private equity shop in San Francisco and says he has turned down seven would-be sellers this year (but declined to name them). "So unless you have something else, like personalized curation or a customer base that's really valuable, I'm just not really interested."
Like the flash sales and coupon companies before them, online subscription startups aimed to stand out from the crowd and compete against entrenched players from Amazon.com Inc. to traditional brick-and-mortar retailers. A small number attracted money from venture capitalists and other investors, for a total of about $1.6 billion in the U.S. since 2011, according to CB Insights data.

They come in various flavors. Some, like Birchbox and Bark & Co., charge a monthly fee for a box of goodies (often sample-sized); customers don't know precisely what they're getting until they open the package at home. Others send customers a specified quantity of products every month, such as diapers or pet food. Companies like Trunk Club provide curated collections of products once a month and charge customers for only what they keep. The goal for all is to be sufficiently sticky, giving consumers a reason to subscribe and stay loyal.
It didn't take long for cracks in the business model to appear. Offering a subscription doesn't make a company suddenly superior to all the other ones selling the same thing and keep the customers coming back for the long term. In some cases, the novelty of a Birchbox-style mystery box can wear off, especially when the contents aren't tailored to the customer and there's little variety. In others, people might not want the deliveries anymore and cancel the subscription. Finally, consumers might be loyal to a particular brand of pet food or diapers but don't really care where they make the purchase.
Pet Food
PetFlow's experience is instructive. Hoping to make it big as a purveyor of dog and cat food, Joe Speiser helped start the subscription service five years ago. He and his partners raised about $15 million in venture capital and quickly surpassed $50 million in sales. In 2012, PetFlow featured in a New York Times story heralding the online subscription model as a potential game-changer.
But like many similar startups, PetFlow couldn't scale up. Though the company was breaking even, it was essentially selling a commodity and lacked the capital -- and subscription revenue -- to compete on price with rivals. And though PetFlow offered consumers a new way to shop it provided no added value to persuade them to keep coming back for a monthly subscription.
"We couldn't keep up hyper-growth," Speiser said. "Unless you can keep growing at 50 to 100 percent year over year, it's not going to get the momentum you need."
Earlier this year, PetFlow was sold for an undisclosed sum to other investors including current Chief Executive Officer Mike Lackman, who says the business has been cash-flow positive since April. By the time of the sale, Speiser and his co-founder had already spun off the company's content business, which was originally built to attract customers to the pet food service and eventually paid the bills for the whole business via advertising revenues. Called LittleThings, the website posts positive and uplifting stories on a range of topics aimed at an audience of mostly women over 30.
It has become increasingly clear that the Birchboxes of the world can't grow and prosper as pure-play subscription services. Subscriptions can help a company attract many customers at first, but it takes something more to keep up fast-paced growth, whether it's using the model to establish a new brand and develop proprietary products -- such as Dollar Shave Club -- or germinate a broader e-commerce company.
Customer Data
That's what Birchbox has done. It started with subscription deliveries of sample beauty products to quickly attract customers. But that was never the end game, according to Katia Beauchamp, the founder and CEO, who says the monthly box is really a way to collect and analyze customer preferences. Birchbox, which raised an additional $60 million last year, uses the data to personalize experiences for each customer on a variety channels, from the contents of the sample box itself to online and recently opened brick and mortar shops. The makeup peddler last month also revealed its own line -- Love Of Color -- which includes lipstick and eyeshadow and was packed in the November boxes.
Bark & Co. followed a similar path, starting with the BarkBox. Subscribers received a monthly delivery of treats and toys for their dog. Once the subscriptions took off, CEO Matt Meeker and his team used the customer feedback to figure out what to do next. Today, customers can also buy all the treats and toys online in the BarkShop, consume dog-related media on BarkPost and attend dog-friendly events held through BarkLive. (An effort to sell dog healthcare didn't pan out.)
They took a page out of Amazon's book and tied it all together with a Prime-style membership that provides extra benefits. The next step is taking the more than 5 million pieces of feedback on all the different toys and treats they've received over the years to inform the design of their own line of Bark products. For Meeker, it's all about making Bark the brand name known by all dog owners.
"There are a bunch of little subscription businesses with not much value -- they either go away or they get acquired for not that much," said Mike Hirshland, co-founder of Resolute Ventures and an investor in Bark & Co. "I think a lot of them will just go away."
Before it's here, it's on the Bloomberg Terminal.
LEARN MORE