Stress Test
Jeb Bush's Comeback Plan Looks Weaker Than Advertised
Though the Republican presidential candidate's team says they're focused on March contests, there are few signs of enthusiasm in those states.
By and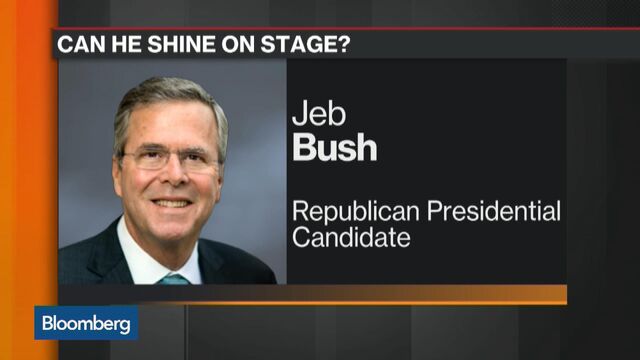 As Republican presidential candidate Jeb Bush's poll numbers dropped, his supporters sought to assuage doubters by pointing to a campaign machine built to out-muscle less organized competition in March, the most frenetic and consequential stretch in the party's five-month primary race.
But a survey of states with March primary and caucus contests suggests the former Florida governor has little advantage, so far, over his rivals. Interviews with political strategists—as well as with members of the grassroots network the Bush team has touted—reveal a campaign that's struggling to recruit volunteers and gin up excitement amid Bush's slide in the polls and poor debate performances. They paint a picture of a top-heavy campaign with plenty of endorsements that's still waiting for the candidate to turn on the ignition. 
"You can buy all the people you want, but it doesn't make voters vote for you," Brent Buchanan, an Alabama political consultant, said in an interview. "He's just not connecting with people like his brother did. He's a policy wonk, and that's great for a governor. But it doesn't always translate to the presidential race."
In the midst of Bush's underwhelming performance so far—he's polling in the single digits in Iowa, New Hampshire, and South Carolina despite a major ad blitz on his behalf by the Right to Rise USA super-PAC in all three early-voting states—his team has emphasized the long game as their ace in the hole. It's an important and potentially persuasive argument: March is the month when the presidential campaign shifts from a retail operation focused on meeting voters in living rooms and high school gyms to a nationwide marathon with elections in multiple states each week. And candidates with the most money for TV ads and airplanes will be best positioned to win.
Team Bush has been working hard to make the case he's that candidate.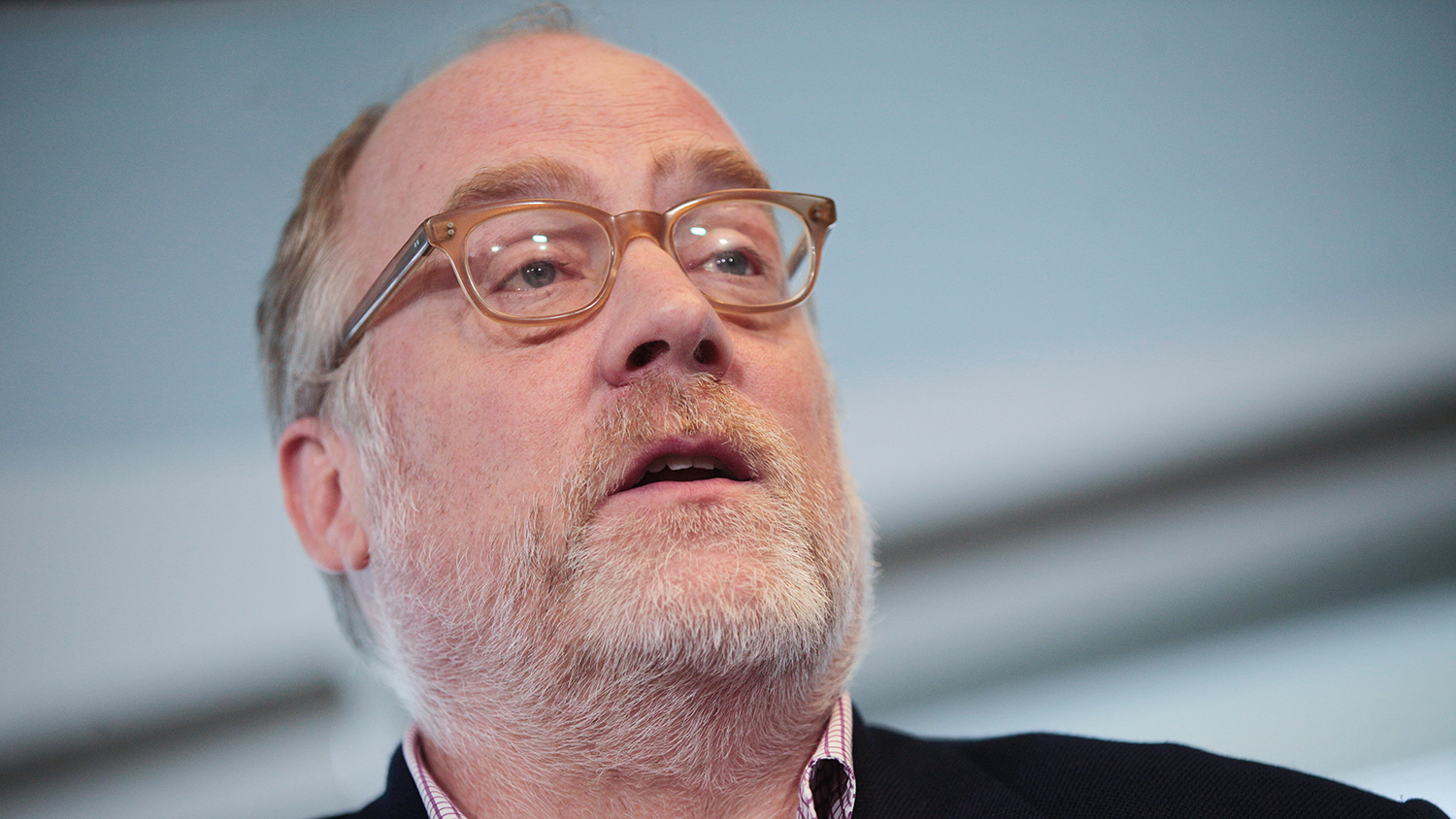 In a memo released along with its quarterly fundraising totals in October, campaign manager Danny Diaz noted "substantial investments in data and grassroots operations across the February and March states," highlighting the campaign's on-the-ground presence in "key early battlegrounds" of Illinois and Michigan, where voters go the polls in early March. In an October interview with Bloomberg Politics, Mike Murphy, a longtime Bush adviser who heads the Right to Rise super-PAC, referred to March as "the real deal" in the race for delegates.
A presentation to donors at an Oct. 26 summit in Houston said the campaign had 45 "volunteer operatives" in states with March nominating contests. There was a list of more than 10 national committees announced or in formation, including one that claimed to have engaged on more than 300 college campuses. Campaign staff had been deployed to two dozen states to mobilize volunteers or initiate ballot access operations.
Bush's team has also rolled out campaign committees with dozens of names from across the country, with the aim of portraying a vast network helping the former governor. Yet interviews show the campaign's Jewish Leadership Committee, for example, is mostly a fundraising organ at this point. The Religious Freedom Advisory Committee has done little advising. And the Hispanic Steering Committee has existed mostly in name only.
'I don't know the plan'
"I really want to help Jeb, but I don't know the plan," Mariela Chavez-Knapp, a Houston-area realtor on Bush's Hispanic group, said in an interview. Chavez-Knapp's home state of Texas is the biggest prize on March 1, when a total of 624 delegates are available to win, the single biggest day of voting in the Republican primary. "I'm not doing anything, because no one has contacted me."
Chavez-Knapp initially said she hadn't been contacted by the campaign since July. After this story published, the campaign provided an e-mail chain showing that she and Bush's staff traded messages at least twice since August.
One data point promoted by the Bush team as a show of organizational strength: Bush already is on the ballot in 13 states. But Ohio Governor John Kasich isn't far behind, with his name on the ballot in nine states. First-term U.S. Senator Ted Cruz's team said they've put his name on ballots in 17 states and territories.
In Alabama, one of the Bush campaign's top targets in March, Bush has endorsements from a member of Congress, a handful of state legislators and statewide officials. Yet, in contrast with Donald Trump or Marco Rubio, Bush wasn't able to find a full slate of delegates to run on the ballot by Friday's deadline.
"It's been hard to recruit people to run because of how his numbers have gone," said Chris Brown, an Alabama Republican strategist who worked for the Florida Republican Party when Bush was governor.
Enthusiasm gap
In Illinois, among the toughest states for candidates to get their name on the ballot, Bush is being helped by a volunteer team that will concentrate on the suburbs and central areas of the state, where Republicans reliably turn out to vote, said U.S. Representative Adam Kinzinger, whose district includes those areas.
"Obviously we have to admit the last few weeks haven't been the best few weeks," Kinzinger said, adding that since Bush's team restructuring, "there's a lot more interaction with the campaign."
Former Illinois Governor Jim Edgar, who, like Kinzinger, has endorsed Bush, said he's urged the campaign to focus on the so-called collar counties that form the Chicago suburbs as well as the city itself. This area will likely vote Democratic in the general election but can provide lots of Republican votes in a primary. "When it really livens up, we'll be well prepared," he said.
Still, Bush's organization doesn't make him the favorite, said Stan Bond, a member of the state Republican Party's central committee from one of the "collar counties." Bond said Ben Carson and Cruz are "considerably ahead of the others in terms of touching meetings and touching people and getting activity out into the GOP community."
"I don't think Jeb has this area in the bag," Bond said. "I'm seeing a lot of support for Cruz, and I'm seeing a lot of support for Carson."
Investing in Virginia
In Virginia, where 49 delegates will be awarded proportionally on March 1, Bush has paid staff and volunteers who are focusing on identifying supporters, said former House Majority Leader Eric Cantor, who represented a Virginia House district before he was defeated in a primary last year. "We're going to build a sustainable structure not only in the early states but in the March states," Cantor, who now works for the investment banking firm Moelis & Co., said in an interview.

Bush has made several campaign stops in Virginia, and is sending a surrogate to an upcoming Virginia Beach Republican Party meeting, said Ken Longo, chairman of the local party. Bush's campaign is also the only one that has reached the local party in Hanover County, where Cantor took the biggest drubbing in his surprising 2014 primary loss to David Brat.
Still, Hanover GOP Chairwoman Nancy Russell doubted that Bush's organization—paired with his "good conservative record"—would be sufficient.
"He's a great policy guy, but he needs a new name," Russell said in an interview, referring to concerns about nominating a third member of the Bush family. "There's not a lot of enthusiasm."
Bush's campaign insists it is on track with its March strategy. The slate of volunteer operatives helping in March states, include Tom Ingram, U.S. Senator Lamar Alexander's former chief of staff, in Tennessee; Eric Tanenblatt in Georgia, who was one of Mitt Romney's key operatives in the state's 2012 primary; and Jonathan Felts, a former White House policy director, in North Carolina. The campaign has a paid operative in Texas, Ash Wright, who was political director for Texas Land Commissioner George P. Bush, Jeb Bush's son, during the 2014 campaign.
But most of the campaign's resources are now in the states with February contests—Iowa, New Hampshire, South Carolina, and Nevada. And despite the strategic emphasis on March states, Bush's team said it's too early to start contacting voters in the 12 states that will be voting that month. 
"For the actions that are necessary right now, we've been doing them and we've done them," David James, the Bush campaign's political director, said in an interview. "Ultimately we have to follow the calendar here, so our goal is to build a network that can be activated when we need to go door-to-door and make phone calls and build a campaign."
Winning the race without winning states?
A key factor in the Bush strategy: More than 80 percent of the 1,464 convention delegates elected in March will be awarded on a proportional, rather than winner-take-all, basis. That could allow a candidate to get a long way towards the 1,237 delegates needed to win the Republican presidential nomination without winning the popular vote. "We don't have to go in and just outright win a state," James said about proportional states. "We have to go in and perform well in certain parts to make sure we get our target number of delegates out of each state."

The Bush campaign is picking and choosing which congressional districts to compete in based on a formula that considers the outcomes of previous races, areas where Bush may have an advantage—such as Hispanic neighborhoods where the Spanish-speaking Bush may have higher appeal—and voters' consumption habits in certain areas. Bush is the only candidate, as of Oct. 1, to have teamed up with i360, a data warehouse built by the Koch political operation to help Republican candidates turnout conservative voters at the polls.
"We are spending a lot of time and focus on making sure we're prepared when we get to March 1," James said.
One area where Bush does appear to have a significant advantage is in TV advertising dollars.
The super-PAC supporting Bush, Right to Rise USA, has bought or reserved airtime in Georgia, Idaho, Michigan, Tennessee, Texas, and Virginia, all states with March contests, said Paul Lindsay, a spokesman for the PAC. The PAC raised $103 million as of June 30 and has added at least $10 million more since then, Lindsay said. According to data available through the Federal Communications Commission, Right to Rise so far has reserved airtime on several broadcast TV stations in Texas, one in Atlanta, and one in Bristol, Virginia that also broadcasts into Tennessee.
The bulk of the super-PAC's advertising so far has gone into three states that will hold the first contests of the presidential nominating season. Right to Rise has purchased more than 8,000 advertising spots targeting Iowa, New Hampshire, and South Carolina, according to the Kantar/CMAG, the media tracker.
The blitz appears to have had little impact: Recent polls show Bush lagging in fifth place and in single digits in all three states, well behind front-runners Trump and Carson.
(This story has been updated)