BlackRock Portfolio Manager: Russia Has Become One of the Most Remarkable Stories in Emerging Markets
Quite a change from one year ago.
by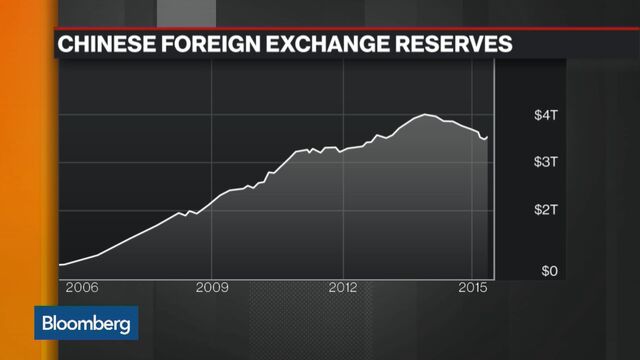 As Goldman Sachs delivered the final nail in the coffin to the concept of the "BRICs" as an asset class, it's worth noting that there's one member of the group that doesn't need a eulogy.
Unlike exchange-traded funds that seek to replicate the performance of equities in China, India, and Brazil, Russia's U.S-dollar adjusted return has been positive in 2015, up double digits year-to-date:

During an interview on Bloomberg TV, BlackRock Emerging Markets Portfolio Manager Amer Bisat acknowledged many of the headline factors that keep people from considering Russia as an investment destination.
It's a resource exporter at a time when Bloomberg's Commodity Index is at its lowest level of the millennium, it's also a locale in which concerns about corporate governance are widespread, and the country continues to face sanctions from major world powers in light of its 2014 annexation of the Crimea.
But the extent to which Russia's fundamentals have improved relative to this time last year is remarkable, according to Bisat, a sentiment that's borne out by the retreat in credit default swap spreads since the end of January:

"It's a very different story than the panicky story that we had early this time last year," affirmed Bisat.
Russia's success is primarily attributable to an exchange rate that has responded with vigor to the deterioration in the nation's terms of trade, the portfolio manager indicated.
"They allowed the currency to move so cheaply that the current account, despite the very large drop in oil prices, the current account right now is in a very large surplus," he said, noting that this is rare and unusual for a resource-producing country given the current economic backdrop. "In the meantime, they were able to deleverage and pay back all their external debt using reserves while maintaining a very big cushion of reserves."
In contrast, commodity exporters like Brazil, Canada, and New Zealand have current account deficits through the first half of 2015.
Bisat noted that the ruble has had the largest decline in real exchange rate terms of any other commodity producer, and that the contraction in imports and subsequent substitution process has made substantial progress.
"The transfer of resources into the non-commodity sector is actually more advanced than it is in other countries," he concluded.
Before it's here, it's on the Bloomberg Terminal.
LEARN MORE