The Bond Market: How Spectre's Opening Weekend Stacks Up
Spectre fails to match up to Bond's recent films.
by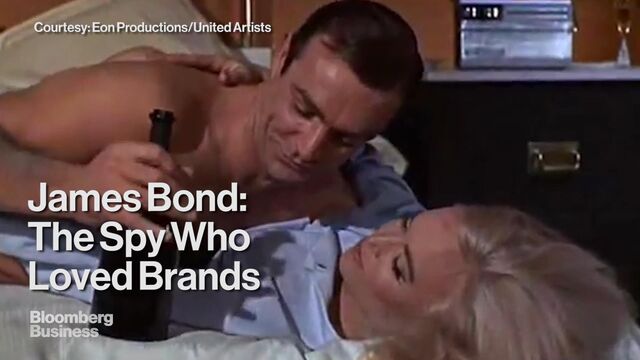 Risk does not always equal return in the Bond market.
Despite one of the largest production budgets in Hollywood history, Sony's Spectre, the newest chapter in the 007 franchise, grabbed only $73 million in its opening weekend in U.S. theaters. When accounting for inflation, that tally falls behind the two preceding films in the franchise, Skyfall and Quantum of Solace. It was 14 percent less than analysts had expected, according to Bloomberg Intelligence.

Critics didn't help the cause. Spectre drew a rating of 63 out of 100 "tomatoes" at RottenTomatoes, a review aggregator owned by Flixster. Casino Royale, Daniel Craig's first stint as the superspy, set the high mark with a 95 approval rating.
Given the tepid reviews, it's almost surprising the film sold as many tickets as it did. But people don't go to a Bond film for the subtle screenwriting and precious auteur. They go for the stunts and the cars and the skin of all sorts (here's a breakdown of all that).
On that front, the latest Bond chapter was a little overzealous; by the time it hit theaters, Spectre was one of the most expensive films ever made. Its production budget swelled to $250 million, including some $48 million on vehicles alone. Its backers poured in another $100 million for marketing and promotion. Jurassic World, a two-hour romp of high-definition dinosaurs, was roughly $100 million cheaper to make.
After 10 days, Spectre has garnered almost $300 million in box offices around the world, but much of that haul will go to theater owners. The spy has a lot of work to do before he saves the day for Sony.

Before it's here, it's on the Bloomberg Terminal.
LEARN MORE