Perelman's Scientific Games Plunges as Revenue Falls Short
by
Bonds also tumble after $678.2 million loss in third quarter

Slot-machine maker says some customers may have delayed orders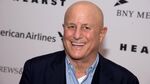 Scientific Games Inc., the slot-machine maker whose biggest stockholder is billionaire Ronald Perelman, fell the most in more than three years after the company posted a $678.2 million quarterly loss, the result of costs from recent acquisitions. Its bonds also plunged.
The shares tumbled 16 percent to $9.73 at the close in New York and have declined 24 percent this year.
The company is trying to digest two big acquisitions: the $5.1 billion purchase of Bally Technologies a year ago and the $1.5 billion takeover of WMS Industries in 2013. Together, those deals increased debt to $8.4 billion.
"The feedback from our customers to our approach and our products has been highly favorable," Chief Executive Officer Gavin Isaacs said on a conference call with investors Monday. "Our integration is going extraordinarily well and we are working together as one company."
The company's 10 percent notes due in 2022 slumped 1.25 cents on the dollar to 81.25 cents, according to Trace, the bond-price reporting system of the Financial Industry Regulatory Authority. The yield jumped to 14.3 percent. The bonds lost 5.25 cents Monday after third-quarter results were announced.
The Las Vegas-based company, which makes slots and other gambling equipment, had a loss of $7.88 a share, according to a statement. The results included costs of $605.2 million, or $7.03 a share, for job cuts, integrating recent acquisitions and related asset write-offs.
Revenue of $671.6 million missed the $703.8 million average of 12 analysts' estimates compiled by Bloomberg. Adjusted earnings before interest, taxes, depreciation and amortization totaled $264.2 million, short of Wall Street projections of $273.3 million.
Perelman, 72, is Scientific Games' chairman. He holds 40 percent of the shares, a stake worth about $320 million with Tuesday's drop. The stock traded as high as $40.70 in October 2007, according to data compiled by Bloomberg.
Some customers may have delayed purchases until the industry's big trade show in Las Vegas in September, Isaacs said on the call. At the show, Scientific Games unveiled new products and reiterated its support for older ones, he said. New products included slot machines tied to "The Simpsons," Playboy and Cirque du Soleil.
Customer-service issues associated with the closing of the company's Waukegan, Illinois, plant have been addressed, Isaacs said.
Scientific Games sold a facility in Reno it not longer needs. Other properties in Waukegan and Sydney could also be sold, with the proceeds used to reduce debt, the company said.
Declines in the installed base of leased slot machines are lessening, Isaacs said.
"We invest in that part of the business like no one else," he said. "We really believe in it."
Before it's here, it's on the Bloomberg Terminal.
LEARN MORE