Cameron's EU Demand Letter Just Deepens His Domestic Dilemma
by
Renegotiation dismissed by critics as `dishonest gimmick'

Merkel, Juncker want U.K. to stay in EU; voters undecided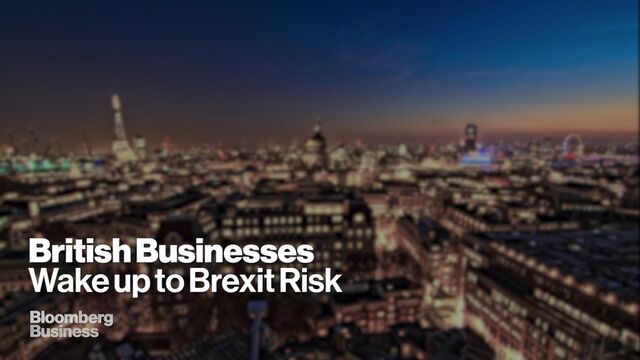 As David Cameron puts the finishing touches to a letter setting out the U.K.'s demands of the European Union, he may discover that EU negotiating partners find them more acceptable than his domestic critics.
QuickTake Will Britain Leave the EU?
The prime minister will go public this week with a long-awaited list of measures aimed at redefining the terms of Britain's EU membership before an in-or-out referendum he's pledged to hold by the end of 2017. Whereas European governments are keen to learn at last just what Britain wants, to his U.K. audience the details matter much less than how he presents them.
Cameron's dilemma is that he risks upsetting people back home whatever the letter's content. If the wishlist is one he's certain of achieving, those who want to get Britain out of the EU will describe it as unambitious. If it contains things he doesn't get, those shortfalls will be cited as evidence that he has failed.
"The details of the renegotiation don't matter at all," said Anthony Wells of polling company YouGov Plc. "It does matter if Cameron is seen to succeed or seen to fail."
Wake Up
With the referendum campaign under way, investors are being warned to wake up to the threat of the U.K. leaving the 28-nation bloc in a vote that might come as early as next year. German Chancellor Angela Merkel and European Commission President Jean-Claude Juncker are among the leaders to have said they want to help Britain stay in the EU, and that will require acceding to as many of Cameron's demands as they can stomach.
In the U.K., "people can see the renegotiation is a dishonest gimmick," Dominic Cummings, director of the Vote Leave campaign, said Sunday in an e-mailed statement, accusing the prime minister of panicking. "We expect Cameron to get what he's asking for, but what he's asking for is trivial."
In a speech to business leaders in London on Monday, Cameron said the letter will mark the start of his negotiations. He said that if he succeeded, he would throw himself "headlong" into the campaign to keep Britain in the EU. If he didn't, "then I rule nothing out."
'Deadly Serious'
Warning he was "deadly serious" in his demands of the EU, he said "sensible" changes, patiently argued, should not be taken for a lack of resolve. "The argument isn't whether Britain could survive outside the EU, of course it could," he told the Confederation of British Industry annual conference. "The argument is how are we going to be best off."
Speaking after Cameron, Irish Prime Minister Enda Kenny said Britain leaving the EU would hurt his country, and offered support in negotiations. "The bottom line is still this: for over 60 years the EU has contributed hugely to a broken and a divided continent," he said. "But I've also seen how the EU could do better."
Speaking in an interview, Dutch Prime Minister Mark Rutte described the costs of quitting the world's biggest trading bloc in stark terms, saying it would render Britain a "mid-sized economy in the middle of the Atlantic Ocean" and be a "killer" for the London finance industry.
Cameron, who announced his plan in 2013 to hold a referendum and has since resisted pressure to lay out concrete demands, is due to send the letter to Brussels on Tuesday as the referendum outcome is still up in the air. Just under a third of the electorate would definitely vote to stay, just under a quarter would definitely leave, with the rest still to make up their minds, according to Wells.
Perceived Success
To help his campaign to keep Britain in the EU, the list must set Cameron up for a perceived success. Former foreign secretary William Hague said last month the prime minister would be foolish to put anything in writing, but European President Donald Tusk forced Cameron's hand at a leaders' summit in October.
Cameron and Chancellor of the Exchequer George Osborne, his chief negotiator, have already set out several changes that they want from the EU: acknowledgments that Britain isn't part of an "ever closer union" and that the euro isn't the bloc's sole currency; structural changes to protect non-euro countries from being outvoted and to strengthen national parliaments; and the completion of the single market in services.
Immigration
The problem is none of this means much to ordinary British voters. In fact, very little about the EU does concern them. In Ipsos-Mori's monthly tracker of topics that the British public think important, you have to go back to 2001 -- when it looked like the U.K. might adopt the euro -- to find the EU regularly cited by more than 20 percent of the public.
There is one EU-related issue the public cares about: immigration, cited as important by 56 percent in September. It was Nigel Farage's message that Britain has no control over immigration so long as it stays a member of the EU that helped his U.K. Independence Party's surge over the past five years -- it came third in the May general election, with 3.9 million votes. But Cameron isn't raising the question of EU freedom of movement, instead speaking only about limiting the ability of migrants to claim welfare payments.
And limits on freedom of movement would be the one demand that could impact on the consciousness of undecided voters, according to Wells.
"There are changes to our membership -- on freedom of movement -- that would be big enough for people to have real opinions on them," Wells said. "And there are changes that Cameron might achieve. The gulf between these two is utterly unbridgeable."
Before it's here, it's on the Bloomberg Terminal.
LEARN MORE