Banks Rewrite Contracts Worth Trillions to Shed Too-Big-to-Fail
By and
Lenders agree to halts before financing deals can be canceled

Pauses would give regulators time to wind down failing banks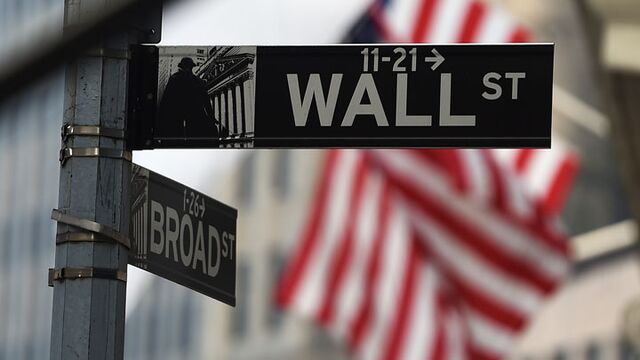 Wall Street is poised to expand a rewrite of financial contracts worth trillions of dollars in an effort to persuade regulators that giant banks can be wound down without hurting the broader economy.
The trading and lending agreements being reworked are part of the grease that makes the global financial system function. The changes are expected to allow certain securities and funding contracts to remain intact for as long as 48 hours after a bank fails, said three people with knowledge of the matter. The extra time is intended to give a faltering bank's home government time to jump in and set up a healthy version of the doomed institution, something that's difficult to do when counterparties have terminated contracts and fled.
"If you don't have all those contracts any more it's hard to open for business," said Darrell Duffie, professor at Stanford University's business school. "Counterparties would wonder what's going on -- 'Maybe I shouldn't continue doing business there?"'
The goal is to prevent a recurrence of the messy bankruptcy of Lehman Brothers Holdings Inc. in 2008, which helped spark a broader crisis in credit markets.
Yanking Collateral
Additional banks are also expected to join JPMorgan Chase & Co., Goldman Sachs Group Inc. and 16 other lenders that agreed last year to give up their right to immediately yank collateral in derivatives contracts with a failed rival, said the people who asked not to be named before a planned announcement of the revisions later this month.
A spokesman for the International Swaps and Derivatives Association, a group overseeing the rewrite whose members include banks, declined to comment. Spokesmen for JPMorgan and Goldman Sachs had no comment.
The new changes are expected to apply to securities financing contracts, including repurchase agreements -- commonly known as repos -- and securities lending transactions. While such trades are often very short term, some of them are in place long enough that instituting a pause could be crucial to regulators trying to manage a collapsing bank.
Repos typically allow a firm to get cash from another by handing over bonds, but with an agreement to buy them back at a premium after a certain period of time. Securities lending is similar, but focuses more on a firm's need to acquire certain securities and is more likely to involve stock.
$5 Trillion Market
While the size of the repo market is well below its pre-crisis levels, it's still at about $5 trillion, and securities lending stands at almost $2 trillion, according to a September estimate from the Office of Financial Research at the U.S. Treasury Department.
The Bank of England, Federal Reserve and Federal Deposit Insurance Corp. have spent much of the past two years encouraging banks to back the contract changes. In the U.S., regulators have said the shift is central to their upcoming decision about whether banks can credibly be wound down in bankruptcy. U.S. agencies have also signaled they'll write rules that require the stays, while European regulators have already consulted this year on likely new requirements.
Post-crisis regulations, including more stringent capital and funding requirements, are beginning to shift market views. Standard & Poor's said last week that it's weighing a cut in banks' credit grades, because it's becoming less likely that the U.S. government will rescue a lender during a crisis. U.S. banking agencies have been using tools under the Dodd-Frank Act to encourage institutions to restructure and simplify.
Late last year, regulators and ISDA announced that swaps contracts worth trillions of dollars would be subject to a pause. That move, which applied to contracts that 18 banks have with each other, affected an estimated 90 percent of the swaps market. Under that agreement, lenders will wait as long as 48 hours before pulling collateral from failed lenders and canceling transactions.
Private Meetings
Since that announcement, industry lawyers and regulators have held a series of closed-door talks to broaden the number of firms participating and add additional types of transactions. U.S. and European regulators, industry lawyers and lobby groups discussed changes to repo and securities contracts at private meeting in London in September, according to the people.
According to materials from the meeting, lawyers said that while they are making progress, the goal is to also encourage bank clients to participate. Non-dealers are a major part of the securities financing market, representing trillions of dollars in trades, according to the notes.
Hedge funds and other asset managers have been loath to sign up so far, arguing that the contract changes are restricting their rights and could threaten their clients' investments. The Managed Funds Association, a lobbying group for hedge funds, published a paper in September that says bank regulators are requiring the changes without adequately discussing the policies with industry or the U.S. Congress.
The group, which represents Citadel LLC and D.E. Shaw & Co. among others, said the changes are part of an untested strategy for winding down banks that also may be "detrimental to the financial markets during stressed market conditions."