technology
Square's Lower IPO Valuation Casts Shadow Over Startups
By and
Value sought in market debut drops below last funding round

IPO adds to concerns of potential tech valuation bubble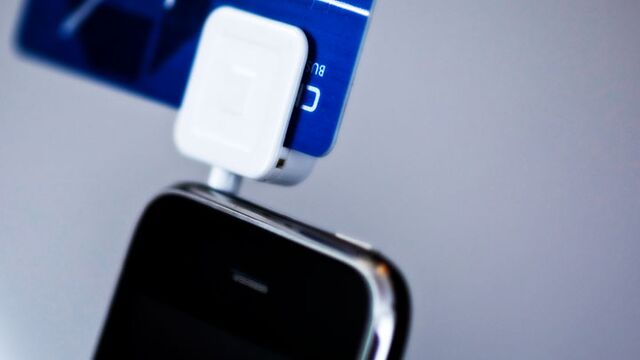 Square Inc.'s initial public offering is the latest evidence that startups are attaining lofty valuations in private funding that will be hard to sustain once they reach public markets.
The mobile-payments provider is seeking a market valuation of as much as $4.2 billion in its trading debut, a significant cut from the $6 billion the company sought in its last funding round in 2014. This is fueling concerns that there's a wide -- and expanding -- gulf between between how private investors and public markets value companies.
So far, there's been a dearth of technology IPOs to test the theory, partially because startups have been staying private longer and bolstering their coffers through large funding rounds. Square's IPO -- led by Chief Executive Officer Jack Dorsey -- could force investors and founders to rethink private valuations and move to go public earlier, said Gil Luria, an analyst at Wedbush Securities Inc.
"This is really monumental," Luria said. "In private company valuations, there has to be a reckoning -- and it's here. A unicorn has to face reality."
The higher pre-IPO valuations are being driven by investors eager to put billions of dollars into private companies. Hedge funds, mutual funds and other investors are trying to get in to a small, though growing, group of hot startups. As a result, companies are waiting longer to go public and collecting on this glut of funding that's inflating their values.
Bubble Question
For better or worse, valuations have become a point of pride in the startup world. Nabbing a private value of more than $1 billion earns a ticket into the unicorn club, complete with getting added to various next-big-thing lists and a flurry of media coverage.
At the same time, the rich valuation party has fueled concerns that the boom is just a bubble that's getting ready to pop. On the one hand, there are prominent venture capital firms such as Andreessen Horowitz insisting a bubble doesn't exist. At the same time, others such as Benchmark Capital's Bill Gurley have called out private valuations as being overly exuberant and protections for late-stage investors as too generous.
"The only lesson being taught by below-mark IPOs is that your valuation might trip you later," Gurley said in response to Square's valuation Friday. "That is probably sinking in."
Square is marketing 27 million shares to public investors for $11 to $13 apiece, according to a regulatory filing on Friday. After embarking on a roadshow where the company will serve up its pitch to a swath of investors, the stock is expected to price on Nov. 18.
Illiquidity Premium
Back in August 2014, Square had been in talks to secure funding at a $6 billion valuation, a person with knowledge of the matter said at the time.The San Francisco-based company's venture-capital investors include Sequoia Capital, Khosla Ventures and Kleiner Perkins Caufield & Byers.
Historically, investors paid a discount for shares in private companies, because they don't have as much transparency or liquidity, said David Golden, a partner at Revolution Ventures. As companies start to go public later, the opposite is now true.
"Starting about five years ago, the Valley has essentially created an illiquidity premium -- paying more for illiquid stocks rather than less -- and that inevitably catches up when liquidity arrives," Golden said. "The presence of a liquid market -- whether an IPO or the sale of a business -- is always the best measure of true value."
Post IPO
It's also worth noting that startup valuations often include specially negotiated deals that give later-stage investors guarantees of getting their money back, regardless of whether the company goes public or sells above the valuation number. As a result, because such investors aren't shouldering as much risks as a public-market investor, private valuations tend go much higher.
Square is planning to go public as the number of technology IPOs in the U.S. has dropped more than 40 percent. Forty-two technology companies have gone public in the U.S. in 2015, raising $7.02 billion, according to data compiled by Bloomberg. That compares with 74 deals in 2014, which raised $34.3 billion, including Alibaba Group Holding Ltd.'s $25 billion IPO.
Pure Storage Inc. had a market value of $2.96 billion after its first day of trading last month, just shy of the $3 billion it garnered in a private funding round in April 2014. Now the market value is about $3.35 billion.
Meanwhile Etsy Inc.'s shares are languishing about 40 percent lower than the $16 IPO price in April.
Still, with fewer technology investment options for investors, and Square's growth prospects, there's a chance that demand for the company's stock drives the IPO price above the range. The company will have to convince people that it can stand out against a fragmented, crowded payment-processing landscape against much larger competitors like First Data Corp. and Vantiv Inc. Sales at Square, which has yet to make a profit, continue to climb. Revenue rose 6 percent to $892.8 million in the first nine months, up from $850.2 million in the year-earlier period.
At the high end of the proposed price range, the company is seeking a premium of about 75 percent compared with payment-industry peers, Wedbush's Luria said, even if it is valued at a discount to technology competitors and its private-market valuation. Jason Lemkin, managing partner at Storm Ventures, said the valuation is healthy and that people are overreacting.
"Valuations do not always go up linearly," he said.
Before it's here, it's on the Bloomberg Terminal.
LEARN MORE