Five Things Everyone Will Be Talking About Today
by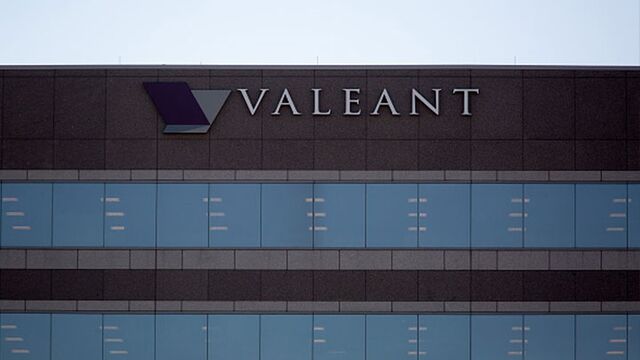 It's jobs day in the U.S., Valeant is toxic for hedge funds, and China is set to allow IPOs again. Here are some of things people in markets are talking about this morning.
Nonfarm payrolls
The view among economists is that if today's Nonfarm Payrolls growth comes in close to the projected 185,000 it will allow the Federal Reserve to press ahead with its first rate rise since 2006 at its December meeting. The market is already pricing in higher chances of an increase in benchmark interest rates, as the dollar rises to its highest level since March and U.S. Treasury yields climb. The payrolls number will be released at 8:30 a.m. ET.
Hedge funds burnt by Valeant
Valeant Pharmaceuticals International Inc. dropped below $80 a share as pressure on the company continues to build and questions over its relationship with mail-order pharmacy Philidor Rx Services continue to be raised. Hedge-fund managers had piled into the stock, making it the company with the second highest hedge-fund ownership in America and pushing the share price over $250. Now that the price has collapsed, it may not be able to find new buyers to prop up its stock, with Benjamin Dunn, president of Alpha Theory Advisors saying: "It's toxic at this point."
China
The Shanghai Composite Index extended its rally, climbing 1.9 percent to take the week's gain to 6.1 percent. Authorities said they will by the end of the year lift a freeze on initial public offerings which was introduced when the market suffered a $5 billion rout in the summer. There was evidence of an intervention in the currency market overnight as the spread between the offshore and onshore yuan widened and then tightened sharply - a potential sign authorities are becoming less tolerant of diverging rates ahead of an IMF review that may lead to yaun inclusion in its SDR basket.
European industrial production drops
German industrial production unexpectedly dropped in September, falling 1.1 percent from August. In the U.K., industrial production also fell more than expected, declining 0.2 percent from a month earlier. European stocks are falling for a second day, with the Stoxx 600 sliding 0.5 percent by 11:00 a.m. London time. 
Allianz profit falls, see green shoots at Pimco
Allianz SE, the parent company of Pimco and Europe's biggest insurer, said third-quarter profit dropped 15 percent as earnings from its property and casualty and asset management units declined. Chief Financial Officer Dieter Wemmer said in an interview with Bloomberg Television that the company sees "the first green shoots" in its Pimco unit following fallout from the departure of Bill Gross. The former bond king will be on Bloomberg Television later this morning.
What we've been reading
This is what's caught our eye over the last 24 hours.
 Want to receive this post, and more, into your inbox every morning? Sign up here
Before it's here, it's on the Bloomberg Terminal.
LEARN MORE