Goldman Learned Four Things From Third-Quarter Earnings Calls
A peak into corporate transcripts gives some insights on wage inflation and other economic trends.
by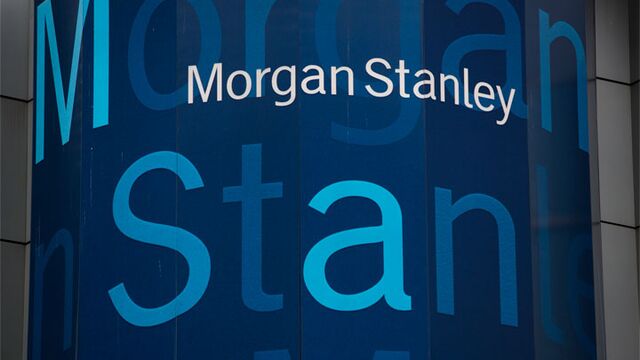 There's much to be gleaned from skimming through the earnings calls of companies in the S&P 500.
Goldman Sachs's U.S. chief equity strategist, David Kostin, and his team have pored through the transcripts to identify four big trends hidden in third-quarter corporate calls.
1. Consumer businesses are doing better than industrials
The first is a clear divergence between consumer and industrial economies. The Goldman team says that while the consumer side has been benefiting from "solid, though not spectacular" growth, the industrial sphere has seen "recession-like conditions" due to oil prices that remain below $50 a barrel and weak global demand. Here are a couple of examples from earnings calls:
Apple: 
… our growth in one year was greater than the full-year revenue of almost 90 percent of the companies in the Fortune 500.
3M Co.:
Our U.S. industrial business, which experienced softer-end market conditions and a challenging year-on-year comparison, declined organically.
2. Signs of inflation in the U.S. labor market
According to calls by Chipotle Mexican Grill, McDonald's, FedEx, and others, there are some signs of wage growth in the labor market. The Goldman team notes that some companies seem to have been raising pay in response to new laws. 
Chipotle: 
Labor costs were 22.2 percent of sales in the quarter, an increase of 100 basis points from last year, and year-to-date labor costs were up 40 basis points.… Labor deleveraged versus last year by 100 basis points as a result of wage inflation, with our hourly wages up nearly 5 percent over last year, along with the cost of adding enhanced benefits such as tuition reimbursement, paid sick leave, and increased paid vacation for our hourly restaurant employees as we discussed during our second-quarter earnings call.
McDonald's:
The incremental labor cost in the U.S. related primarily to our decision to invest in our people by raising wages and providing paid time off for employees at our company-operated restaurants, as well as providing educational assistance to all eligible U.S. restaurant employees effective July 1. These costs, along with wage increases mandated by several states during the first half, [affected] third-quarter U.S. margins by about 400 basis points.
FedEx:
As we announced yesterday, we'll be raising interest rates at FedEx Express, Ground and Freight, by an average of 4.9 percent on January, the 4th of 2016. … We're also updating certain fuel surcharge tables at FedEx Express and Ground effective November the 2nd of 2015.
3. Share buybacks remain popular
Next up is buybacks. Goldman says that even though some companies have said they would like to use their cash for other purposes, and the market might be getting sick of them, the number of buybacks continued to increase. M&A was another option that continued to show strength. 
Alphabet (Google): 
As we announced today, our board has authorized us to commence a repurchase of our Class C capital stock of up to $5 billion. This decision is consistent with our overall capital management framework and complements a disciplined capital allocation program. Our primary uses of capital will, of course, remain CapEx and M&A across the breadth of our business.
Johnson & Johnson:
Just this morning, we announced a $10 billion share repurchase program. We are very well positioned to drive continued growth in shareholder value with our exceptional financial strength, including our strong balance sheet and cash flow.
4. The Dollar's Reign Continues
Last but not least, Goldman notes that the strong U.S. dollar was a popular topic once again this season, with a number of companies warning that FX-related challenges could continue into next year. Here's a look at the Bloomberg Dollar Spot Index since the start of 2013. 
Monsanto:
We currently estimate ongoing EPS headwinds of $0.35 to $0.40 from currency, $0.50 to $0.85 from year-over-year Ag[ricultural] productivity pricing declines, and $0.20 to $0.30 from elevated cost of goods for corn and the planned Xtend launch.
Procter & Gamble:
The headwind from foreign exchange has increased since the start of year. We now expect FX will have a five to six percentage point impact on all-in sales growth.
American Express:
Like other U.S. companies with a significant global footprint, our reported results are being significantly impacted by changes in foreign exchange rates. Over the past year, the dollar has strengthened significantly year over year against the currencies that we are most exposed to outside the U.S. ... The dollar's strength will have an impact on our performance for the balance of the year and could impact 2016 as well.
Before it's here, it's on the Bloomberg Terminal.
LEARN MORE