Companies With the Best Business Outlook, According to Their Employees
Of the four whose stock is publicly traded, two are going up, and two are struggling.
By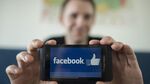 Sometimes you can tell a lot about a company by asking its employees how they feel about the direction of its business. According to new data from career website Glassdoor, these 10 companies are blowing past the competition when it comes to how their staff view their respective businesses' outlook. 
Roughly 445,000 companies are listed on Glassdoor's website, and 43 percent of employees, on average, say their business will improve over the next six months. The 10 companies below are all well above that number, some staggeringly so.

But can this tell investors whether the stock is a good buy?
Of the 10 companies listed above, four are publicly traded, and their respective stock performances are evenly split over the past year. Facebook and Ultimate Software have seen substantial gains.


Meanwhile, Workday and LinkedIn have struggled. Note that LinkedIn has come back a bit after topping analyst estimates in its latest earnings report. 


Finally, here's a bit about Glassdoor's methodology:
A company must have received at least 30 business outlook ratings shared by employees on Glassdoor over the past three months (7/21/15-10/20/15). Companies on this report must have at least 1,000 employees as of 10/20/15. On Glassdoor, employees are asked to provide feedback on their company's future business outlook and are asked: How do you believe your company's business outlook will perform in the next six months? Employees can choose from 'getting better,' 'stay the same,' or 'getting worse.'