Companies With the Best Business Outlook, According to Their Employees
Of the four whose stock is publicly traded, two are going up, and two are struggling.
By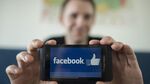 Sometimes you can tell a lot about a company by asking its employees how they feel about the direction of its business. According to new data from career website Glassdoor, these 10 companies are blowing past the competition when it comes to how their staff view their respective businesses' outlook.