BlackBerry CEO Plans More Acquisitions as Handset Sales Struggle
by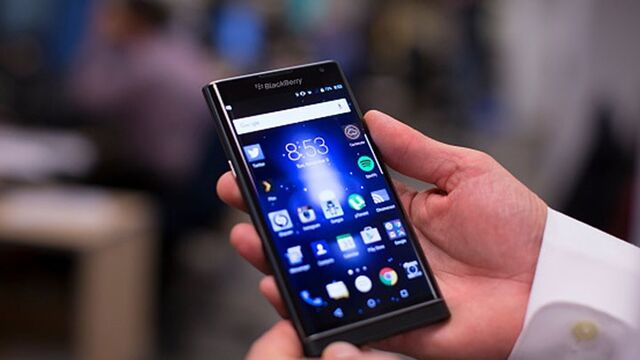 BlackBerry Ltd. plans to make more acquisitions in software as handset sales remain challenged, Chief Executive Officer John Chen said.
"We are still a $3 billion company and have over $3 billion in cash," Chen said in an interview Friday with Bloomberg TV. "We are pouring most of that into research and development." He didn't say how much the Waterloo, Canada, company planned to spend on acquisitions.
Chen has said his turnaround effort centers on reaching $500 million in software revenue by next March.
BlackBerry has made five acquisitions in the last 20 months, he said Friday. In September, it bought Good Technology Corp., a Sunnyvale, California-based company that builds applications to help employees work securely from their personal phones. The $425 million deal helped BlackBerry gain new mobile device-management customers while removing one of its competitors in that business.
The company unveiled its new Android phone, the Priv, this week. AT&T Inc. is the only U.S. carrier that said it would carry the device. BlackBerry has unveiled several new phones in the two years since Chen took over, but none has managed to stop hardware sales from falling. He has said he will exit the device business if he can't make it profitable.
"We lost our number one position a number of years ago in 2007. Everybody had a BlackBerry back then," he said Friday. "If we don't get a good hardware business going, we will more consider the software side."
Before it's here, it's on the Bloomberg Terminal.
LEARN MORE