Hollywood Studios Wade Into Virtual Reality
By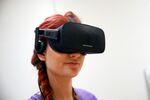 Ever since Facebook paid $2 billion for virtual-reality startup Oculus last year, technophiles have debated the relative merits of the VR gear that will be available in 2016 from the Facebook unit (the Rift headset), Samsung (Gear VR, which works with a smartphone), and Google (Cardboard). Yet success for the new medium may hinge on something far more conventional: the content that will be watched on the devices.
As the video game industry learned long ago, buzz around a Mario Bros. or Halo title can speed a tech product's adoption. Video games will spur early sales of the Rift, Oculus says, but mass adoption of the technology may depend on Hollywood. "Over the next year, you'll see something come along that defines storytelling in virtual reality," says Robert Stromberg, co-founder and chief creative officer of Virtual Reality Co. "I have enough years under my belt in visual effects and filmmaking that I see a new medium being born."
A VR experience drops viewers into the middle of the world of the film. Rather than watching from afar, you feel like a character who can interact with everyone around you.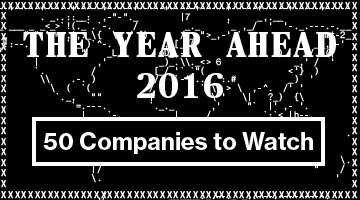 Stromberg, who won Oscars for Best Art Direction for both Avatar and Alice in Wonderland, recently worked with director Ridley Scott to craft a VR experience set in the world of his movie The Martian. The project, which places viewers in the environment of the film but isn't part of the movie, will be released for headsets next year. Stromberg's company is also working on an untitled virtual-reality project with Steven Spielberg.
Hollywood studios are kicking VR's tires in hopes that its appeal could someday rival that of 3D or IMAX. Lions Gate Entertainment and 21st Century Fox have agreed to sell movies via Oculus's online store, and Netflix will make its streaming service available on VR headsets. Oculus plans to unveil similar deals closer to the early-2016 Rift launch, according to Chief Executive Officer Brendan Iribe.
Those deals cover traditional 2D movies and TV shows that can be viewed wearing a headset. Despite the enveloping experience, it's not much different than watching on an ordinary television. Studios' next step is producing or funding cinematic VR—truly immersive, interactive, short-form virtual reality designed specifically for the medium.
A VR experience can cost from $250,000 to seven figures to produce, but last just a few minutes. A complete blockbuster film could cost $100 million—an amount no studio would probably commit until there's a proven audience and business model for the technology.
For now, Hollywood is experimenting. Along with its project for The Martian, Fox has commissioned a VR package tied to its movie Wild. While the Wild project is limited to three degrees of motion (viewers can move up and down, left or right, or tilt forward or back), the Martian experience allows for parallax—six degrees of motion—more like the real world. Users could also affect the virtual environment, standing in the shoes of Mark Watney, the character played by Matt Damon.
The studio will sell the 15- to 20-minute VR tie-in in time for the Rift's debut. Fox has yet to set an amount, but it will be "accessibly priced," says Mike Dunn, president of 20th Century Fox Home Entertainment. (Analysts predict VR content will initially be priced higher than MP3s, but well below video games, which offer far more playtime.) For Fox, VR is not a gimmick or marketing addendum to a film, but the studio's No. 1 priority in home entertainment, Dunn says. Walt Disney's Industrial Light & Magic is also working on a VR tie-in for its Star Wars update.
"We're in conversations with all the studios about creating content, and the first question, whether it's an executive, producer, movie star, or director, is: 'What are the eyeballs?' " says Bryan Besser, an agent at Verve Talent & Literary Agency who represents VR filmmakers, including Felix Lajeunesse and Paul Raphaël. Oculus has commissioned the pair to produce original series for the Rift. And the duo's VR videos include a five-part series with LeBron James as he prepares for the basketball season and a video of a trip to Africa by Bill Clinton, where viewers "sit" in the room as he talks with poor families. "The holy grail—what everyone is about—is original, nonbranded content," Besser says. "Everybody wants it, but nobody wants to pay for it."
—With Anousha Sakoui
Before it's here, it's on the Bloomberg Terminal.
LEARN MORE