Facebook Leapfrogs GE in Market Value Amid Blockbuster Revenue
by
At $308 billion, it's the sixth-largest company in the S&P 500

Earnings beat estimates as mobile advertising profit rose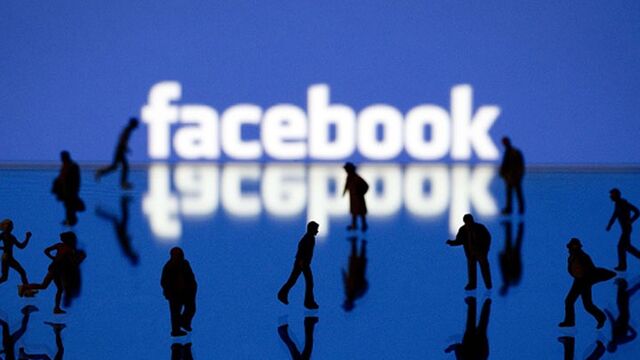 Facebook Inc.'s rapid growth to new highs has left yet another stock market stalwart in its wake.
This time it was General Electric Co. that saw itself surpassed by the operator of the world's largest social network, which now has a market value of almost $308 billion. Facebook is now the sixth-largest company in the Standard & Poor's 500 Index, edging out Amazon.com Inc. and solidly above Johnson & Johnson.

Facebook jumped 5 percent as of 1:14 p.m. in New York, after posting quarterly profit and sales that beat analyst estimates.
Facebook's better-than-expected earnings reflected increased efforts to advertise on the company's mobile platform. The company brought its full marketing firepower to Instagram, its mobile photo-sharing application, for the first time in the quarter, while boosting the number of video ads on its main application. Facebook now has over 1 billion daily visitors, according to a statement. Monthly users jumped 14 percent to 1.55 billion.
Founder and Chief Executive Officer Mark Zuckerberg had $2.4 billion added to his fortune in the first 15 minutes of trading on Thursday, giving him a net worth of $47.8 billion. He is the eighth-wealthiest person on the planet, according to the Bloomberg Billionaires Index.
Already the fastest company ever to reach $250 billion in market value, Facebook jumped over $100 for the first time on Oct. 23. It wasn't Facebook's first flirtation with the $100 level. On July 21, the stock came within 1.7 percent of breaking it. It then became mired in the August stock market selloff, dropping 14 percent over three days to a two-month low. Since then it's shown resilience, rallying back 33 percent.
GE hasn't performed poorly -- it just hasn't been able to outpace Facebook. The company's stock has rebounded 27 percent since falling to a two-year low on Aug. 25. On Oct. 16, the company punctuated its comeback from the depths of the recession as quarterly profit underscored its pivot back toward manufacturing and away from finance. The stock slipped 0.2 percent today after reaching a seven-year high on Tuesday.
Before it's here, it's on the Bloomberg Terminal.
LEARN MORE