Ex-Porsche Bosses Get Boost From Professor in Trial Over VW-Bid
by
Finance professor testifies in Porsche manipulation case

Says 5 statements denying takeover plan had no market effect
Porsche SE and former top executives Wendelin Wiedeking and Holger Haerter got a boost in their market-manipulation trial after a finance professor downplayed the impact of five contentious statements in 2008 denying their intention to take over Volkswagen AG.
The statements issued by Porsche from March to October 2008 didn't affect -- and were never likely to influence -- the trading in VW shares, Hans-Peter Burghof, a court-appointed witness, told the court in Stuttgart. He said he didn't look into the accuracy of the statements.
"What would have happened if some other information would have been given, we cannot say, that's hypothetical and no one could reliably assess that," said Burghof, a professor of banking and financial services at the University of Hohenheim. "But it's maybe safe to assume that the shares probably would have jumped had Porsche said instead it was seeking a takeover."
Porsche, along with Wiedeking, the ex-chief executive officer, and Haerter, the former chief finance officer, are accused of manipulating VW shares with six statements in 2008. The last one, issued later on Oct. 26 of that year, stated that Porsche controlled 74.1 percent of VW, partly through options, and was seeking a 75 percent stake. Burghof will give his analysis of that statement on Friday.
The Oct. 26 announcement caused Volkswagen's stock to jump as short sellers raced to buy shares to repay borrowed stock in bets that VW would fall. The short squeeze led to regulatory probes and law suits filed by hedge funds seeking about 5 billion euros ($5.4 billion) in German civil courts.
All the accused and the company have denied allegations they lied in the statements.
Watch Next: The Long Rise and Rapid Fall of Volkswagen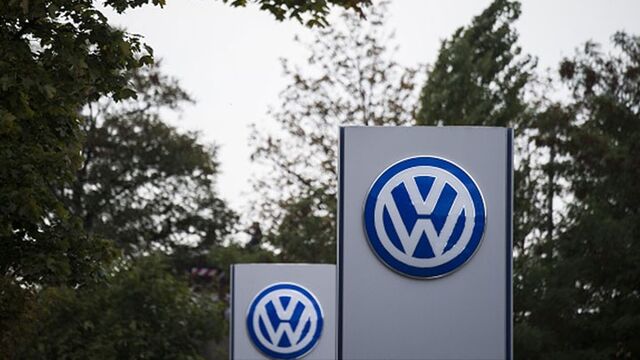 Before it's here, it's on the Bloomberg Terminal.
LEARN MORE