technology
Chinese Drones in Silicon Valley Show Governments' Startup Fever
By and
Countries scramble to promote innovation, seeking a formula

How involved should governments be? Many places, many answers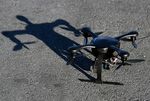 Ehang, a Chinese drone maker, raised money in the U.S. from online crowd-funding and venture capitalists. Back home in Guangzhou, the government pays its rent. Marketed in the U.S. as playthings for a 12-year-old, the drones sell in China as state-subsidized surveillance tools used by police departments.
A public-private blend, Ehang is either a dilemma or a model for states around the globe seeking to recreate the secret sauce of Silicon Valley. The debate is often cast as one between creative libertarians demanding that government stay out and officials who counter that innovation dies on the vine without state fertilization. It turns out that the hidden hand of government has been more significant than inventors like to acknowledge -- yet subtler and less predictable than advocates realize.
"Federal funding of science and innovation and tech has always been integral, so people who say government should stay out simply don't understand history," said Steve Blank, a serial entrepreneur and Stanford professor whose curriculum was adapted by the Obama administration to train scientists and engineers to build startups.
No Formula
But there is no formula. Silicon Valley famously began as a place where the U.S. military bankrolled arms research during the Cold War. Its molting into the world's center of digital innovation and wealth was an accident, Blank notes, while Beijing and New York are intentionally harvested entrepreneurial ecosystems with encouraging results.
The range of approaches -- from intensely directed state enterprises to free-flowing zones of innovation -- have bewildered governments as they chase the perfect recipe. Officials from as far as the Philippines flock to Tel Aviv to glean lessons from Israel while governments from Iceland to Chile try their own versions.
China has figured out a way to be deeply involved in its startups while testing them in the less forgiving U.S. market before committing large sums. It led a $42 million funding round for Ehang only after the maker of the smartphone-operated Ghost drone proved its street cred in the U.S., raising six times its campaign goal on Indiegogo and $10 million in backing from GGV Capital. 
China Model
That approach has reaped rewards. Beijing has produced at least 20 billion-dollar firms known as unicorns, from smartphone maker Xiaomi to Didi Kuaidi, China's answer to Uber, according to CB Insights, a New York-based venture capitalist database.
Compass, a San Francisco-based analytics company, noted in a recent report that while Silicon Valley still captured about half the value of tech exits globally in the 20 largest startup centers in the past two years, cities like Berlin and Bangalore have shot up the rankings through a few high-priced exits. 
A pair of initial public offerings by Germany's tech-entrepreneur Samwer brothers last year raised Berlin's profile, while Bangalore's evolution from an outsourcing hub to startup scene has sparked a leap in venture capital investment. Those successes draw more money and talent that make those places take off even further, said J.F. Gauthier, head of business development at Compass.

Keen to capture jobs, governments are tempted to try and manufacture a tech miracle back home, often with mixed results. Chile is an example.
Startup Chile
Nicolas Shea was a student at Stanford University when he was tapped by Chile's Ministry of Economy in 2010 to be the Andean country's head of innovation. The idea he came up with was, in his own words, "at the very least audacious and maybe mad."
It was the following: Take a country with one quarter the gross domestic product per capita of the U.S. and offer foreign entrepreneurs about $40,000, a visa and free offices. In exchange, they had to teach their local counterparts about setting up a business. No strings attached.
Dubbed "Startup Chile," the rules were so lax that the project came to be known as "barbecue Chile" by some, because of those who came for fun only to return to their home countries. So regulations were tightened. Visiting businessmen are required to put in more time to teach. The results? A quarter of Chileans classified themselves as entrepreneurs in a survey last year, more than any other country in the world.
In terms of publicity for Chile, the project is also worth billions. Fifty countries have created similar schemes, of which Chile has advised on 10.
Home Runs?
Yet, Startup Chile's economic impact is harder to ascertain, its lessons still up for grabs. As of last spring, the program had helped 2,987 entrepreneurs from 77 different countries to set up their businesses. But 80 percent of the foreigners in the program returned home after a year, taking capital and expertise with them. So far, the program has failed to create a company of notable size.
"We are yet to hit a home run," Shea said.
Chile is not alone in that. The U.K., Norway, and Malaysia, with its failed attempt at building a biotech center in the early 2000s, are others that have stumbled in pursuit of the tech Holy Grail.
Some analysts say the lesson of those failures is that the government's role cannot be limited to money. It must be crafted more thoughtfully.
Handouts
"The tendency all too often is to start by handing out money to people rather than thinking about what the state of the ecosystem is," Josh Lerner, a professor at Harvard Business School and author of "The Boulevard of Broken Dreams: Why Public Efforts to Boost Entrepreneurship and Venture Capital Have Failed--and What to Do About It."
In the 1960s, the U.S. government lost hundreds of millions with an investment arm of the Small Business Administration, though some still credit the effort with seeding California's venture capital industry.
At the same time, smaller U.S. cities from Austin to Denver are siphoning off some of the talent and money being drawn to Silicon Valley and they insist that when it comes to government, a light touch is best. That may be, but there are often other infrastructure factors at play.
Millennial Draw
Colorado, for example, whose startups have attracted the likes of Amazon Inc., counts on a decades-old cable industry that laid a foundation of tech workers as well as the natural beauty of the Rocky Mountains to make it a destination for millennial migrants. They are drawn to lifestyle and cheaper rents than San Francisco but they also have a base on which to build.
Google Inc, in announcing a plan last year to expand its offices in Boulder, noted the import of a nearby transit hub, while Denver's startup scene boasts a resource center housed in a building donated by the city, said Erik Mitisek, head of the Denver-based Colorado Technology Association.
Government has been helpful in clearing up a tax headache for software companies, or crafting friendly legislation for ride-hailing app Uber, he said. Mostly, he believes, it should take its cues from the private sector.
Startup Nation
Others point to Israel with its significant military and government roles in innovation, and say that is the formula to be recreated. Israel might, however, be more the exception than the rule, a mix of factors that exist only there.
It is true that some of the country's biggest venture capital firms were founded with matching seed money from the government, a program started in the early 1990s. And many point to compulsory military service as well as a flux of highly-skilled Russian immigrants after the fall of the Soviet Union. But Yossi Vardi, considered the godfather of Israeli high tech, says the secret is less tangible and more complex.
"Israel has it because the whole country is a startup, and because of the tribal identity, the common fate, the community," he said. "Entrepreneurship, innovation, creativity, these three virtues, are not created by government funding, or by level of education, or military service -- the fuel is culture."
Before it's here, it's on the Bloomberg Terminal.
LEARN MORE