China's Consumers Need to Step Up
The leadership is trying to refocus while resorting to old-fashioned stimulus.
By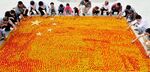 China's practice of laying out five-year economic plans is a legacy of its Maoist past. And so, as the Communist Party has done since the 1950s, officials met in Beijing in October to hash out the plan to take the world's second-biggest but now struggling economy from 2016 to 2020.
Policymakers have two big goals. In 2016 they'll continue to feature the consumer as the star of a hoped-for economic resurgence. They'll also try to ensure by any means necessary that gross domestic product doesn't slow rapidly, even if that involves injecting more credit into overleveraged, declining industries. China will target "medium-high economic growth," the Party said in an Oct. 29 communiqué after meeting to discuss the new five-year plan.

Those two goals—fostering a consumer economy and giving GDP a short-term boost—are contradictory. Developing a consumption-driven economy means accepting growth below the 7-plus-percent annual rise of recent years, which was achieved in part by state-run banks and local government finance companies giving enterprises cheap credit to build often unneeded factories and real estate developments. For many economists, it's a no-brainer to switch to this slower-growing but more sustainable model, one that relies on a strong service sector and robust household consumption. The dramatic growth of the last 35 years has brought serious industrial overcapacity, a polluted environment, and declining productivity even as the workforce shrinks.
In October, days after the announcement that GDP rose in the third quarter at a rate of 6.9 percent from a year earlier, the slowest pace since 2009, the central bank cut rates for the sixth time in a year. It also lowered the amount of funds banks must hold in reserve, allowing them to make more loans. Economic planners have loosened curbs on borrowing by local officials and stepped up approvals of railway and costly environmental projects. Says Andrew Polk, senior economist at the Conference Board China Center for Economics and Business in Beijing: "Cutting interest rates and adding fiscal spending are temporary salves to much bigger problems. The leadership has very little power to stop the slide in growth into next year."
In the first quarter of 2015, for the first time, service industries—including jobs from lawyers to tourist guides—made up a bit more than half of GDP. The service economy grew 8.4 percent in the first nine months; manufacturing, only 6 percent. "The answer to the question of whether China's economy is sinking or swimming lies in its service sector," wrote Capital Economics' Mark Williams and Chang Liu in an Oct. 29 note.
Service companies employ more people than manufacturers to generate the same amount of GDP. Not only are service workers more numerous, they're also often better paid than factory hands. More Chinese with more money in their pockets should nurture consumption. To date, that's been hard to engineer, with households socking away about 30 percent of disposable income, one of the world's highest savings rates. Household consumption makes up only a little more than one-third of GDP. (In the U.S., consumption is almost 70 percent of the economy.) Most of China's population is of working age, when people save the most. Also, the Chinese don't trust the official social welfare network. While policymakers have spent billions of dollars improving health care, expanding a pension program, building schools, and hiring teachers, consumers have pushed the savings rate up about 7 percentage points in the past decade, says Andrew Batson, China research director at Beijing-based consulting firm Gavekal Dragonomics. The Chinese set aside money for medical and education costs, as well as for retirement, a tendency reinforced by decades of family planning, which have resulted in fewer children for retirees to depend on in old age. The late October decision to allow parents to have a second child isn't expected to substantially raise either birthrates or consumption anytime soon.
China's large number of lower-income households have limited spending power, says Gan Li, an economist at Southwestern University of Finance and Economics in Chengdu. About one-third of the population, or 430 million Chinese, are struggling, Gan says. "You can't force the rich to spend—they already have the money and don't need to be incentivized. The poor have the incentive to consume, but they don't have the money," he says. According to his research, China's Gini coefficient, a measure of wealth disparity, is 0.61, among the highest in the world.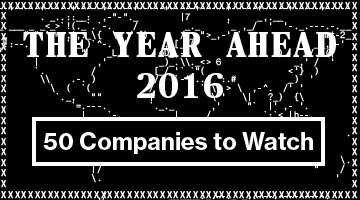 Consumption and services aren't yet ready to replace reliance on real estate, which still makes up one-quarter of China's economy when associated industries such as steel, cement, and glass are included, says Louis Kuijs, Hong Kong-based head of Asia economics at consulting firm Oxford Economics. While apartment sales recently picked up after Beijing loosened curbs on mortgages and canceled a sales tax for some buyers, construction has lagged because of overcapacity. China has 50 million vacant apartments, Gan estimates. "This whole physical sphere—real estate, steel, mining—is doing very badly, and there is little reason it will recover for a long time to come," Kuijs says. He predicts growth of 6.3 percent next year, below the target of no less than 6.5 percent announced by President Xi Jinping on Nov. 3.
Ultimately, successful rebalancing will require giving farmers more rights to sell their land, allowing migrant workers to settle permanently in cities of their choice, and opening state-dominated service industries such as insurance and banking to private and foreign investors. So far, signs are discouraging: The planned reform of state-owned enterprises aims to build up national champions by merging companies, not privatizing or shrinking them. "To maintain momentum, they need to really keep reforming," says Albert Park, professor of economics at the Hong Kong University of Science and Technology. "What will happen with growth depends on what you believe is the path they are going to take."
Before it's here, it's on the Bloomberg Terminal.
LEARN MORE