Barclays Incoming CEO Staley Buys $10 Million of Bank's Shares
by
Staley buys 2,790,000 ordinary shares at 233 pence apiece

CEO has requirement to hold four-times basic salary in stock
Barclays Plc's incoming Chief Executive Officer Jes Staley bought 6.5 million pounds ($10 million) of shares to fulfill a requirement that top executives hold a sizable long-term stake in the company.
The CEO purchased 2,790,000 shares at Wednesday's average price of 233 pence in his first acquisition of the bank's stock before he takes over on Dec. 1, the London-based lender said in a statement Thursday. The CEO and Finance Director Tushar Morzaria have to hold at least four times their basic salary in stock to ensure their interests are aligned with investors, according to Joanne Walia, a company spokeswoman.

Staley, 58, was named the successor to Antony Jenkins on Oct. 28 with a mandate to continue cutting costs and shrink the investment bank at the U.K.'s second-biggest lender. Barclays has been struggling to boost investor returns as low economic growth, new regulations and misconduct fines eat into its profit.
Staley could earn as much as 8.25 million pounds a year at Barclays in total compensation, about 14 percent more than his predecessor Jenkins. He will receive fixed pay of 2.75 million pounds with a 1.2 million-pound basic salary. That means the CEO would have to hold at least 4.8 million pounds in bank stock within five years of taking the job, to comply by Barclays's rules.
On top of fixed compensation, Staley could earn incentive pay of up to 5.5 million pounds, including a 2.2 million-pound bonus in cash and shares, and a long-term incentive plan that could reach 3.3 million pounds in shares paid three years later. Staley will also get 1.93 million pounds of Barclays stock to buy him out of his unvested share award at JPMorgan Chase & Co.
Watch Next: Barclays to Announce New Deputy Chairman Soon: Rake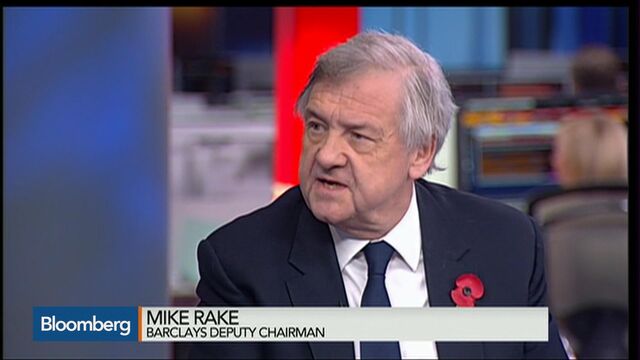 Before it's here, it's on the Bloomberg Terminal.
LEARN MORE