Want a Tech Job? No Need to Study in Silicon Valley
Arizona State's MBA program and others are graduating a bigger share of their students into tech than Stanford's does.
by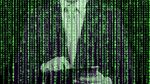 Technology has started to catch up to banking and consulting as one of the top industries for business school graduates, and it's not just about Silicon Valley schools producing tech-hungry MBAs. A handful of B-schools in unlikely regions graduated more students into technology jobs in 2014 than into any other sector, according to data the schools provided to Bloomberg for our 2015 business school rankings.
A few schools in Utah, Texas, Arizona, Pennsylvania, Colorado, and Southern California graduated a higher share of MBAs who went into tech than did Stanford's Graduate School of Business. Stanford still sent a higher proportion of students into the industry, at 19 percent, than the 16 percent proportion across all the full-time MBA programs we ranked. 
Arizona State's W.P. Carey School of Business, for example, sent 43 percent of its MBAs into tech, nearly as high a share as the University of California-Berkeley's Haas School of Business. (The Bay Area school, while not technically in Silicon Valley, is close enough to take full advantage of the tech hub's networking and internship opportunities.) Most of the tech workers who graduate from Carey, ranked 49th out of 74 U.S. full-time programs by Bloomberg, head to jobs at Amazon, Dell, and Intel, said Jennifer Whitten, who directs the school's graduate career center. They're not becoming coders. Rather, the school trains them to use in big tech companies the management skills that MBA programs commonly teach. "Many of our students are going into operations and working with supply chains within tech," Whitten said.

More than ever, prospective students are asking how specific MBA programs will position them for a job at a specific tech company, said Daniel Poston, assistant dean at the University of Washington's Foster School of Business (ranked 20th), which sent more than a third of its students into tech last year. "They'll say, 'Microsoft is my dream. What will it take for me to get to Microsoft?'" said Poston.
Foster's students are targeting such Seattle-based companies as Amazon, Poston said. To feed its students' tech-job thirst, Foster has created additional classes on big data and service supply chains and geared them toward working in tech. "We focus more of our studies on how to take an app or software product to market," he said.
It's hardly surprising that tech giants would be a draw for MBAs. Google and Apple pay MBAs salaries that rival the pay at top consulting firms such as McKinsey, topped off with youthful workplaces and flexible corporate atmospheres. At Foster, Poston said, students are enticed by great salaries, among other things. "Amazon is paying more money for MBAs than some of the more traditional recruiters from banks, and they're competing directly with consulting firms," he said.
Foster is one of a few, highly regarded business schools situated far from the Bay Area with a strong tech contingent among its graduates. Four of the 10 schools listed below that send an unusually high number of students to tech also rank among Bloomberg's top 25 full-time MBA programs. At the highest-ranked program on the list, No. 18 Tepper School of Business at Carnegie Mellon, a third of 2014 grads scored tech jobs. It's likely that many of those jobs weren't located in Pittsburgh, where Tepper is based. Almost 30 percent of Tepper graduates headed to the West Coast, their top geographical destination.
At Provo (Utah)-based Brigham Young University's Marriott School of Management, a third of MBAs head for tech companies, a bigger chunk of grads than go to any other industry. Mike Roberts, an assistant dean at Marriott, said companies such as Adobe Systems recruit on campus. "I don't think we've been that intentional around tech," said Roberts. "BYU used to be a strong Midwestern industry school with manufacturing and the like, so when high tech came up, it kind of replaced that interest." 

Correction, 11/4: An earlier version of this story incorrectly named Salt Lake City as the location of the Marriott School of Business. It is in Provo, Utah. The story also said the Carey School was ranked among 103 full-time programs. In fact, it is ranked 49th out of 74 such programs in the U.S. 

Watch Next: Why Aren't Women MBA's Earning More?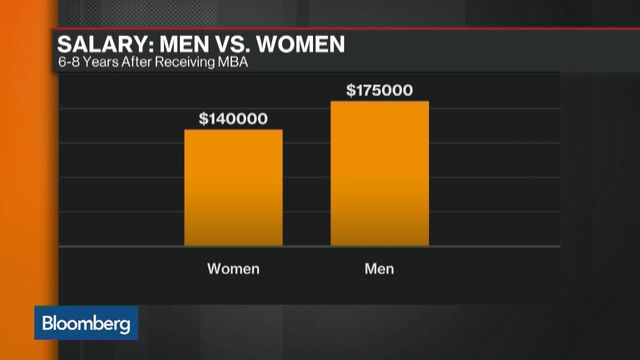 Before it's here, it's on the Bloomberg Terminal.
LEARN MORE