VW Boosted Discounts 56% to Spur U.S. Sales, Autodata Says
by
Automaker spent about $1,000 more than industry average

Sales halted on more models after second allegation by EPA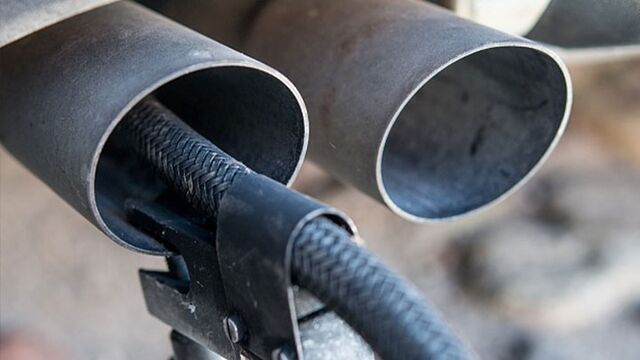 Volkswagen AG relied on discounts that were about $1,000 higher than the industry average to post a surprise 5.8 percent U.S. sales gain in October, the first full month's results since the automaker admitted to cheating on diesel emissions tests.
Incentives on Volkswagen and Audi vehicles sold last month averaged $4,120, up 56 percent from a year earlier, according to Autodata Corp. That included discounts that surged 52 percent to $4,192 on Volkswagen cars and 70 percent to $2,248 on Audi sport utility vehicles. The industry average was $3,108, a 14 percent increase.
The spending contributed to October sales gains of 0.2 percent for the automaker's main brand and 17 percent for the Audi luxury unit. Analysts surveyed by Bloomberg had estimated a combined drop of 6.4 percent and a decline of 8.9 percent for the Volkswagen brand alone. While doing better than the projections, Volkswagen underperformed industry deliveries that surged 14 percent for an annual pace of 18.2 million vehicles.
What was already a rough year for the VW brand has been made even rougher by the diesel scandal, which began unfolding in September. VW also said late Tuesday that it was voluntarily stopping the sale of some new and used Volkswagen brand and Audi diesels in North America as it works to resolve new allegations from the U.S. Environmental Protection Agency. The company's American depositary receipts tumbled 30 percent from Sept. 18, the date of the EPA's initial revelations, through Tuesday.
VW is the subject of numerous government investigations and lawsuits since the EPA disclosed that the largest European automaker admitted using a so-called defeat device that turned off emissions controls on some models with 2.0-liter diesel engines when the vehicles weren't being put through official tests.
Second Allegation
The EPA on Monday said that larger, 3-liter engines also employed defeat devices. VW has denied that allegation. The 3-liter V-6 engine is used in several Audi models, as well as the Porsche Cayenne and VW Touareg SUVs.
The company told its dealers late Tuesday to halt sales of used and new diesel Touareg sport utility vehicles from model year 2013 and later. Audi told its dealers to halt sales of new and used diesel versions of the A6, A7, A8 and A8L sedans as well as the Q5 and Q7 SUVs, spokesman Brad Stertz said in an interview. VW reiterated that the EPA notice was unexpected and that owners can operate their vehicles normally.
Volkswagen has been trying to win customers with steep discounts and rebates as well as low-cost leases, a strategy intensified by the diesel scandal. During the first week of October, the brand's average U.S. discount to the sticker price was 11.1 percent, compared with the industry's 6.2 percent, according to TrueCar, a website that tracks car pricing.
The Volkswagen brand, down 2.2 percent this year through October, has been struggling as America's love of pickups and SUVs, enabled by available credit, affordable fuel and the latest technology, pushes industrywide sales to the highest in a decade or more.
Audi, with a 13 percent increase through 10 months, has been benefiting from a surge in demand for luxury vehicles and has set sales records for 58 months in a row. Even with Audi's increase in SUV incentives last month, those discounts were lower than the $2,816 average for light trucks sold by European brands. The European average for all vehicles was $4,221, slightly higher than Volkswagen's total.
Combined October sales for the two brands were 48,087, up from 45,463 a year earlier. The Wolfsburg, Germany-based company didn't break out results for its diesels, including the 2-liter models that were pulled from lots. Before the scandal, the namesake brand was getting more than 20 percent of its U.S. deliveries from diesels. VW's U.S. sales have dropped for two straight years, hurt by an aging lineup lacking a mid-size SUV.
Before it's here, it's on the Bloomberg Terminal.
LEARN MORE