Singapore's Lee Brings Chinese Renegade, Big Brother Xi Together
by and
Leaders from China and Taiwan to meet in Singapore on Saturday

Taiwan's Ma to step down after presidential vote in January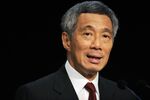 In 1978, Singapore's then-Prime Minister Lee Kuan Yew secured a historic meeting with Deng Xiaoping, who was about to become China's paramount leader. This weekend, Lee's son will make history in his own right -- uniting the leaders of China and Taiwan, even if just for a day.
China's President Xi Jinping and Taiwan's President Ma Ying-jeou will talk in Singapore on Saturday, the first such meeting since a civil war seven decades ago. Just last year, Xi rebuffed Ma's invitation to meet at the Asia-Pacific Economic Cooperation summit in Beijing. While China views Taiwan as a renegade province, the mainland is also the island's biggest trading partner.
Prime Minister Lee Hsien Loong, son of the late Lee, is replicating his father's role as a political conduit for some of Asia's biggest powers. Lee Kuan Yew, who led the country for 31 years, was known for his pragmatism as the city-state opened up its economy and financial sector to countries from China to the U.S., and as someone whose advice was sought by other leaders.
"Lee Kuan Yew was a very influential political leader and he had very good ties with leaders in Taiwan and leaders in Beijing," said Li Mingjiang, an associate professor at the S. Rajaratnam School of International Studies in Singapore. "So that made a difference. In a way he could serve as a bridge between Beijing and Taipei and he could play some sort of more active role."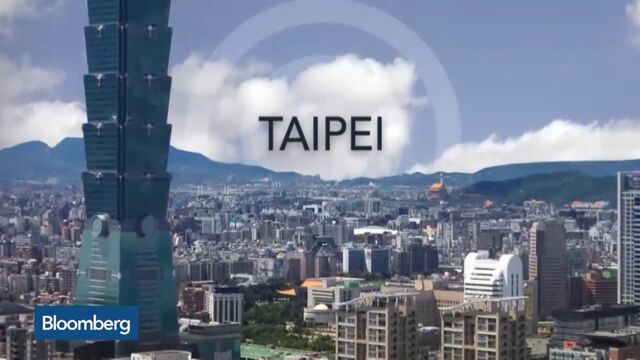 South China Sea
Singapore is small in size but is Southeast Asia's wealthiest nation and its position straddling the Straits of Malacca lends it strategic importance as a gateway to the disputed South China Sea. It has also sought to remain neutral on the tensions between China and Southeast Asia neighbors like the Philippines, as a nonclaimant state to the waters.
Singapore was previously used as a venue for China-Taiwan talks in 1993. That followed the "1992 consensus" -- an agreement reached by Taiwan and China where they acknowledged the existence of "one China" but kept their own interpretation of what that means.
Now, Lee needs to ensure the symbolic meeting on Saturday goes ahead without a hitch. Ma cannot stand for re-election in a presidential vote being held in January, and his ruling Kuomintang party is trailing in opinion polls. Singapore said it was asked by both China and Taiwan to help facilitate the meeting in the city-state.
Milestone Meeting
"This is a milestone in the history of cross-strait relations," Singapore's Ministry of Foreign Affairs said in an e-mailed statement. "As a close and longstanding friend of both mainland China and Taiwan, we are happy to facilitate and be the venue for their direct dialogue."
China's official Xinhua News Agency described the planned talks as an exchange of opinions by two leaders on promoting the "peaceful" development of ties across the Taiwan strait.
"LKY laid the foundation to play host to these kind of meetings," said Oh Ei Sun, a former political secretary to Malaysian Prime Minister Najib Razak. "The present administration of Singapore is carrying that tradition."
'Old Friend'
Hours after the elder Lee's death in March, Xi described him as an "old friend" of the Chinese people who pioneered the nation's ties with Singapore. Ma flew to Singapore for Lee's state funeral. In May, the city played host to a high-level meeting in setting up the China-led Asian Infrastructure Investment Bank.
Singapore-China and Singapore-Taiwan ties haven't always been smooth. In 2004, the younger Lee visited Taiwan a month before becoming premier. His trip, labeled as "private," angered China and led central bank Governor Zhou Xiaochuan to cancel a visit to Singapore. That same year, then-Taiwan Foreign Minister Chen Tan-Sun called Singapore "a country the size of a booger" and later apologized for it. The remarks were made after Singapore's then-Foreign Minister George Yeo said pro-Taiwan independence groups could risk a war with China.
While the recent signs of rapprochement are largely driven by mainland China and Taiwan's own prerogatives and preferences, Singapore has to tread carefully as host, said Li from RSIS.
"This is a major, major breakthrough in cross relations," he said. "The formality will have to be carefully arranged by the Singapore government."
Before it's here, it's on the Bloomberg Terminal.
LEARN MORE