Porsche Said to Pull U.S. ABS Deal as Emissions Scandal Grows
By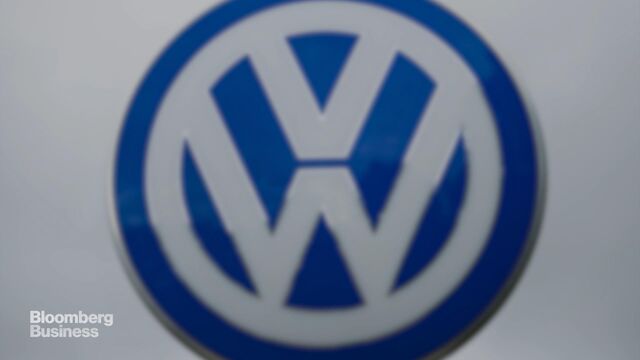 A financing arm of Porsche AG pulled a $505 million asset-backed bond deal on Tuesday after U.S. regulators said they were expanding their probe into emissions-cheating software.
Porsche Financial Services Inc. told Barclays Plc, the lead manager for the bond deal, that the underlying car leases used as collateral for the securitization didn't include contracts on any diesel models identified by regulators, but that pricing conditions may have been impacted if the deal had gone ahead, according to a person with direct knowledge of the matter, who asked not to be identified because it's private.
The notes had been marketed since last week. Volkswagen AG, Porsche's parent, said Tuesday that it found faulty emissions readings in gasoline-powered vehicles for the first time, widening a scandal that had previously centered on diesel engines.
Christian Koenig, spokesman for Porsche Cars North America, declined to comment. Reuters first reported the matter earlier Tuesday.
The U.S. Environmental Protection Agency said in a Monday website posting that some 2014-2016 Volkswagen, Audi and Porsche models with 3.0 liter diesel engines have equipment to alter their emissions systems when they're not being tested. It was the second notice of violations, following an initial round in September.
The name of the pulled offering was Porsche Innovative Lease Owner Trust, or PILOT, 2015-2. JPMorgan Chase & Co. and Societe Generale SA were also hired to help manage the deal, according to information about the offering maintained by Bloomberg.