Five Things Everyone Will Be Talking About Today
Get caught up on what matters in markets
by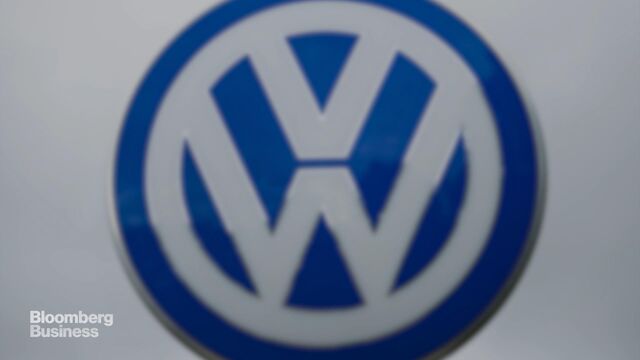 The PBOC inadvertently boosts stocks, more trouble at Volkswagen and a big day for U.S. Fedspeak. Here are some of the things people in markets are talking about today.
PBOC boosts Chinese stocks
The Shanghai Composite Index closed 4.3 percent higher with the country's central bank unintentionally sparking a surge in stocks after it published five-month old comments from governor Zhou Xiaochuan on its website. The PBOC issued a clarification before markets closed, but the rally in stocks held as investors digested the latest government five-year plan.
Japan Post post-IPO
Shares in Japan Post Holdings Co. and its two financial units soared on their debut in Tokyo trading, with the holding company gaining 26 percent, Japan Post Bank Co. climbing 15 percent and the insurer surging 56 percent. The gains are a fillip to Prime Minister Abe's plans to encourage investment in the country's stock market. Japan Post Bank Co., which is largely restricted from lending, may shift some of its 207 trillion yen ($1.7 trillion) portfolio into stocks.
Things get worse at Volkswagen
Shares in Volkswagen AG tumbled as much as 11 percent following further revelations about the company's misrepresentation of its cars performance. The automaker has said that as many as 800,000 gasoline cars had "unexplained inconsistencies" in their carbon-dioxide output with the new finding adding at least 2 billion euros ($2.2 billion) to the 6.7 billion euros already set aside for repairs. In the U.S., Porsche AG pulled a $505 million ABS bond deal after regulators there said they were expanding their probe into emissions-cheating software.
PMIs
An index of service activity in the U.K. by Markit Economics in London rose to 54.9 in October from 53.3, ahead of the median forecast of economists for a rise to 54.5. In the euro-area, there are signs the recovery is gathering momentum after a Purchasing Managers' Index gauging economic activity in the region climbed to 53.9 from 53.6 in September, according to Markit Economics. PMIs for the U.S. will be released by Markit at 9:45 a.m. ET, with the ISM Non-Manufacturing Composite number due at 10 a.m.
Coming up...
Facebook Inc. is due to report earnings after the bell today, while investors will be keeping an eye on Tesla shares which surged in aftermarket trading following its third-quarter results yesterday. Markets will also be on Fed-watch today as Chair Janet Yellen, Vice-Chair Stanley Fischer, and New York Fed President William Dudley are all due to speak, with the Fed chair testifying before the House Financial Services Committee at 10 a.m. on Capitol Hill, Dudley holding a press-conference at 2:30 p.m. in New York, and Fischer speaking at 7:30 p.m in National Economists Club in Washington.
What we've been reading
This is what's caught our eye over the last 24 hours.
Watch Next: Japan Posts $12 Billion IPO in Debut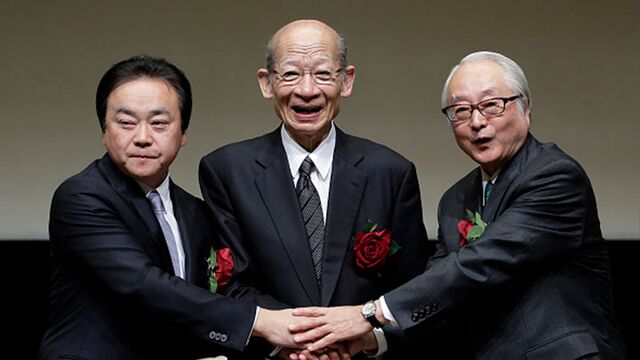 Want to receive this post, and more, into your inbox every morning? Sign up here
Before it's here, it's on the Bloomberg Terminal.
LEARN MORE