Iceland Raises Key Rate as Exit From Capital Controls Looms
by and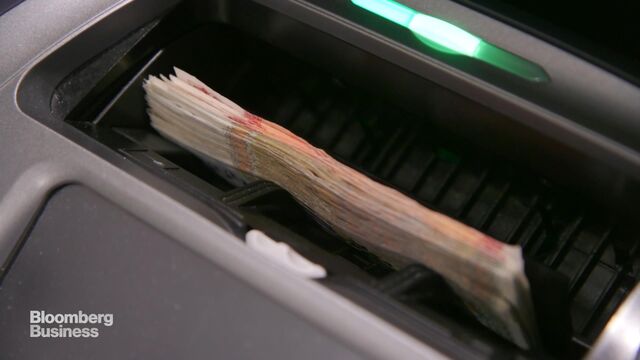 Iceland's central bank raised its benchmark interest rate for a third time since June, drifting further away from monetary easing programs that are dominating the rest of western Europe, as the island prepares to exit capital controls in place since 2008.
The seven-day term deposit rate was increased to 5.75 percent from 5.5 percent, the Reykjavik-based lender said on Wednesday. The decision follows 50 basis point increases both in June and August. The yield on Iceland's benchmark 2019 Treasury note jumped 23 basis points to 5.79 percent as of 9:57 a.m. local time. The krona climbed 0.1 percent to 140.96 per euro.

"Although a bit surprising, it didn't come out of the blue," said Ingolfur Bender, head of research at Islandsbanki, in a telephone interview. "The tone is now milder while at the same time the benchmark is raised a little."
Iceland is trying to rein in inflation as the island completes its resurrection from the 2008 financial crisis. Economic growth is now faster than in the euro zone on average and inflation will move above the central bank's target next year as wage growth soars, it said.
But policy makers also signaled that the pace of rate increases may now start slow as a stronger krona keeps import prices in check and as global economic developments look more "favorable."
Iceland is trying to ensure that its planned exit from capital controls doesn't destabilize the economy, which has been shielded by the regime since its three largest lenders, Kaupthing, Glitnir and LBI, defaulted on $85 billion in 2008. 
The government has approved proposals from the caretakers of the three failed banks that will allow them to withdraw their claims from Iceland. The trio has until March 15 to complete settlements.
"How much and how quickly the monetary stance must be tightened will depend on future developments and on how the current economic uncertainty plays out," the central bank said.
Monetary policy will "depend on developments in liquidity in connection with capital account liberalization and whether other policy instruments are applied in order to contain demand-side pressures in the coming term," it said.
Before it's here, it's on the Bloomberg Terminal.
LEARN MORE