Don't `Put It in Writing,' Hayes Told Colleague at Citigroup
by
Hayes gave tips to traders, brokers as resistance mounted

Messages shown to jurors at trial of six brokers in London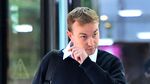 Tom Hayes schooled brokers and traders on how to downplay requests to manipulate Libor as scrutiny of the benchmark rate intensified in 2010 after he joined Citigroup Inc., according to e-mails and messages at a trial in London.
Hayes, who was convicted in August of manipulating the benchmark, asked a junior colleague in Tokyo to help him push a version of the rate lower in a March 2010 instant message. The electronic chat was read to jurors by prosecutors in the fifth week of a trial of six former brokers.

"Just have a quiet word with" the rate-setter, Hayes told his co-worker at the U.S. bank. "Make sure not to put it in writing."
A half dozen former brokers from ICAP Plc, RP Martin Holdings Ltd. and Tullett Prebon Plc are on trial for a conspiracy to defraud. The men, who deny the charges, are accused of helping Hayes rig the London interbank offered rate, a benchmark used to value more than $350 trillion of loans and securities.
That same week in 2010, Hayes entreated two of the brokers who are defendants in the case, Darrell Read at ICAP and Terry Farr at RP Martin, to lean on their contacts to try to move the rate further despite resistance from some rate setters at banks.
"They've got right f---ing funny on it lately," Farr warned Hayes in one exchange from May 2010.
Two months later, Farr was being told that even mentioning the rate could get people in trouble.
"I got a text from one of my banks asking me not to mention Libors again, as they can't comment on them," Farr wrote in a July 5, 2010, e-mail. "Sorry mate, I can't help."
The trial is scheduled to last 12 weeks and the defendants' lawyers will respond to the allegations at a later point in the case. Hayes, who worked at UBS Group AG before Citigroup, is appealing his conviction and a 14-year prison sentence issued in August.
Before it's here, it's on the Bloomberg Terminal.
LEARN MORE