Credit Suisse CEO Resisted Pressure to `Destroy' Investment Bank
by and
Thiam says it's `important' to be `strong' in investment bank

Says he was `very harsh' during the review of the group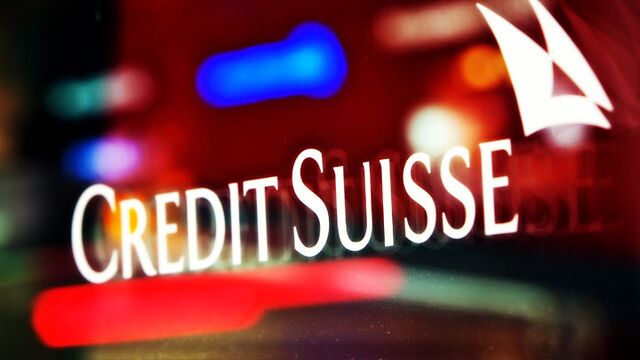 Credit Suisse Group AG Chief Executive Officer Tidjane Thiam said he "resisted calls to destroy the investment bank" as Switzerland's second-largest lender seeks to focus on wealth management.
It's "important for us to be strong in the investment bank," Thiam, 53, said at a conference in London Tuesday, without elaborating on who added pressure regarding the securities unit. The business needs to perform "particularly in equities, because that's where we can reap in emerging markets," he said, adding he had been "very harsh" during an assessment of the group.
Credit Suisse said last month it will separate trading from its underwriting and advisory businesses and eliminate as many as 2,000 positions in London. Thiam joins counterparts at Deutsche Bank AG, Barclays Plc and UBS Group AG in pulling back from selective trading operations as regulators force lenders across Europe to increase funds they hold as protection against possible losses.
'Choices Validated'
At Swiss rival UBS, led by Sergio Ermotti, the investment bank on Tuesday reported a pretax profit of 496 million Swiss francs ($502 million) in the third quarter, compared with a loss of 1.3 billion francs in the year-earlier period. That beat the 330 million-franc estimate of eight analysts surveyed by Bloomberg.
"I think it validated some of the choices we've just made not to cut the investment bank," Thiam said, referring to UBS's results. Still, "wealth management is my passion. Why do I want to be in wealth management? Because the world is getting wealthier."
Standard Chartered Plc on Tuesday also said it plans to boost assets under management at the private banking and wealth management by $25 billion by 2018, with CEO Bill Winters targeting a return on equity, a measure of profitability, of 10 percent. Barclays said last week it's looking to reach a ROE of 11 percent in 2016, down from 12 percent, while UBS on Tuesday pushed back its target for a third time in two years.
'Death Spiral'
Thiam, who joined from U.K. insurer Prudential Plc to replace Brady Dougan, said last month that he won't provide a profitability target because only a "fool" would commit to something that can't be controlled. On Tuesday, he echoed his previous remarks, saying such a move wouldn't be "prudent" and that he's got a "chance to start afresh."
"I won't mention specific institutions but they've either missed them or postponed them," he said. "Your revenues keep going down so you cut your costs because you're under pressure. But you're not very good at cutting fixed costs so your profit goes down faster than your revenue -- then the market yells at you and you cut again and that's what I call a death spiral."
Credit Suisse shares have dropped about 3.2 percent this year, while UBS is up 11 percent. Barclays, Credit Suisse, Deutsche Bank and Standard Chartered have all appointed new CEOs this year.
(Corrects target for assets under management in story published on Nov. 3.)
Before it's here, it's on the Bloomberg Terminal.
LEARN MORE