Photographer: Gianluca Colla/Bloomberg
Charting the Markets: European Bank Earnings End November Advance
The Australian dollar rises after the RBA keeps rates on hold, Standard Chartered shares sink after announcing a rights offer and UBS shares drop 5 percent.
by
Global stocks were little changed, with Asian markets taking their cue from the U.S., where both the S&P 500 Index and Nasdaq 100 Index made symbolic highs. The S&P 500 closed at a level not seen since Aug. 10, the day before China devalued its currency, prompting turbulence across global financial markets. The Nasdaq 100 rose to a 15-year high. Investors have one eye on Friday's U.S. jobs report, which will help determine if the Federal Reserve will raise interest rates this year. According to Bloomberg data the odds of a move in December are 50 percent, compared with 33 percent a month ago.

The Reserve Bank of Australia kept its benchmark interest rate unchanged at a record-low 2 percent, confounding 12 out of 29 economists surveyed by Bloomberg who had forecast a reduction today. The next move depends on the outlook for inflation. RBA Governor Glenn Stevens talked up the prospects for an improvement in economic conditions, causing traders to push back bets on when the next cut might happen into the first quarter of 2016. The Aussie rose against all 16 of its major peers. In 2015 it's dropped 12 percent against the U.S. dollar.

Standard Chartered shares plunged as much as 8 percent after announcing 15,000 job cuts and a $5.1 billion rights issue, which comes ahead of the Bank of England's second round of stress tests next month. The lender also reported a surprise third-quarter loss as loan impairments in India surged. Standard Chartered is aiming for savings of $2.9 billion by 2018 and will restructure or exit $100 billion of assets. New CEO Bill Winters is picking up the pieces from his predecessor's push into emerging markets. Standard Chartered derives most of its revenue from Asia. The shares have slumped 31 percent in 2015.

UBS shares dropped almost 5 percent after the bank postponed a profitability target. The plan now is to achieve 15 percent return on tangible equity by 2017. The news overshadowed better-than-estimated third-quarter earnings, which were bolstered by a 1.3 billion-franc ($1.3 billion) tax gain. It also set aside fewer provisions for legal probes. Under CEO Sergio Ermotti UBS has been focusing on wealth management. The shares have risen 13 percent this year.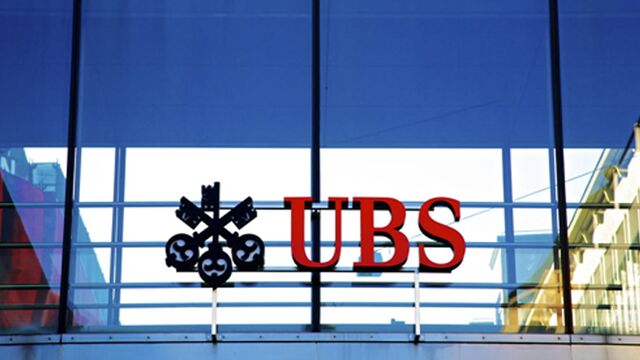 Mark Barton is a presenter on Bloomberg TV. Follow him on Twitter @markbartontv
Before it's here, it's on the Bloomberg Terminal.
LEARN MORE