Yergin Sees Oil Price Near Bottom as U.S. Output Set to Fall
by , , and
Crude may trade around $70 to $80 a barrel by end of decade

Private equity money waits on sidelines for oil and gas deals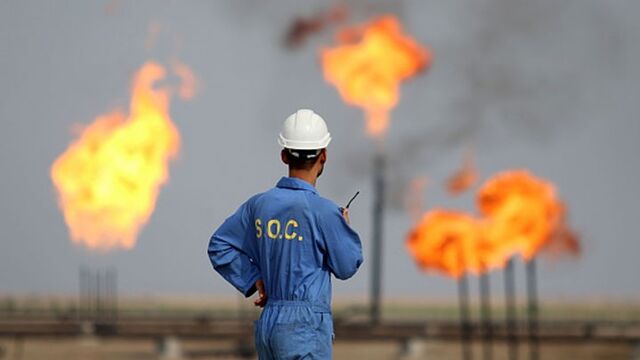 Oil is near a bottom and global supplies look poised to close their gap with demand as investments in new production decline and consumption grows, according to Pulitzer Prize-winning author Daniel Yergin.
U.S. crude output, which surged to the most in more than three decades this year and triggered a price collapse, will retreat by about 10 percent in the 12-months ending April, according to Yergin, vice chairman at IHS Inc. Global oil supply and demand will begin to move into balance by late 2016 or 2017 and prices may rise to $70 to $80 a barrel by the end of the decade.
"We are in the bottom part of the cycle and a year from now the the market will be looking different," Yergin, author of the award-winning book "The Prize," said in Tokyo on Oct. 30. "These prices are having such a big impact on investment."
The price slump contributed to more than $19 billion in oil and gas writedowns in a single week last month including Royal Dutch Shell Plc, which posted its worst loss in 16 years. Oil averaged 50 percent less in the third quarter compared with a year ago forcing drillers including Norway's Statoil ASA to cut investments and delay production projects.
Yergin joins analysts including Gary Ross of PIRA Energy Group who predict an increase in demand next year will help offset the global oversupply. PIRA forecasts demand for oil will grow 1.7 million barrels a day in 2016, while Yergin said it may increase as much as 1.3 million barrels a day.
The last annual U.S. oil production decline was in 2008, according to the Energy Information Administration. Since then its almost doubled. U.S. shale production is still becoming more competitive and every dollar spent on new wells by the end of this year will be 65 percent more efficient than it was a year earlier, according to Yergin.
Lower prices will lead to consolidation in the U.S. shale businesses as weaker companies get bought or are forced to sell assets, according to Yergin.
"There will be a lot of intense M&A activity because there is so much available," he said. "There is a lot of money in private equity firms and others waiting on the sidelines, waiting to come in."
Brent crude, the benchmark for more than half the world's oil, has dropped more than 40 percent the past year. Prices lost 23 cents to $48.56 a barrel on the London-based ICE Futures Europe exchange at 8:25 a.m. in London. West Texas Intermediate was up 2 cents at $46.16 in New York.
Before it's here, it's on the Bloomberg Terminal.
LEARN MORE