Goldman Sachs Downgrades Valeant After Market's Loss of Confidence
"We have less confidence the market will reward the stock anytime soon," the number two-rated analyst on Valeant says.
By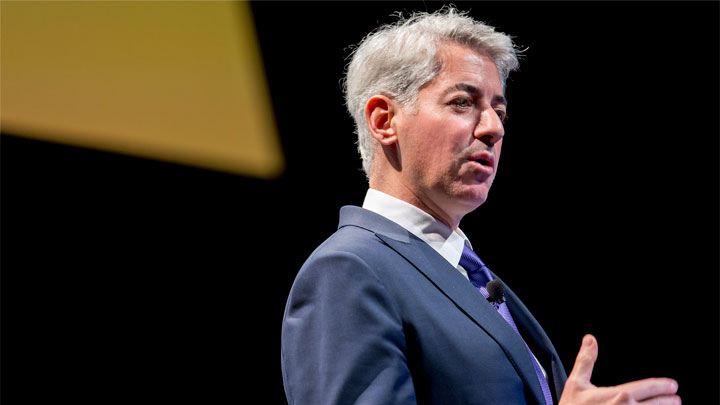 Goldman Sachs is throwing in the towel on Valeant Pharmaceuticals.
Gary Nachman, the number two-rated analyst who covers the stock, lowered his recommendation on the troubled Canadian pharmaceutical company to "neutral" from "buy" and slashed his price target to $122 from $180. He had maintained a buy rating since November 30, 2014.
Since October 16, Valeant's share price has been nearly cut in half, coming in at $93.77 as of Friday's close after Citron Research's Andrew Left suggested that it could be the pharmaceutical industry's equivalent to Enron. The company's subsequent disclosures appear to have failed to adequately placate nervous investors.

While Nachman notes that Valeant's fundamentals may support a higher valuation, the controversy surrounding the company means that its share price won't be a product of these fundamentals for the foreseeable future.
"Given the events that have transpired very rapidly in recent weeks that have raised many questions about certain aspects of VRX's business model, we have less confidence the market will reward the stock anytime soon without clarity as to the path forward," wrote Nachman. "We move to the sidelines until there is further visibility on how management will repair the reputational damage to the company, as well as grow its business effectively in this increasingly challenging environment."
Nachman expressed surprise that the market did not react more favorably to Valeant's decision to sever ties with Philidor, the company whose unusual relationship with Valeant has raised eyebrows.
This affair will put pressure on Valeant's financial performance from both sides, the analyst believes. Nachman downgraded his estimates for revenue growth through 2019 to account for the end of Valeant's relationship with Philidor, and also reduced his forecasts for earnings per share in light of "modestly higher [operating expenditure] to improve VRX's profile as a pharma company."
The Canadian pharmaceutical company does enjoy some ties with Goldman Sachs.
Former chief financial officer and board member Howard Schiller, praised as a driving force behind the company's growth-by-acquisition strategy, spent over two decades at the investment bank prior to his time at Valeant. Goldman has also long served as an adviser, lender, and underwriter for Valeant Pharmaceuticals, though it has not arranged financing since 2013.
Wall Street has largely maintained a positive view on the company amid the stock's collapse, with 15 buy ratings and 7 holds among analysts surveyed by Bloomberg.