BNP Sued Over $650 Million `Wet Ink' Error in Al-Sanea Deal
by and
Golden Belt Sukuk sues French lender in $650 million lawsuit

Saudi tycoon's Saad Group defaulted on the deal in 2009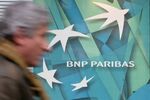 BNP Paribas SA is being sued by the trustee of a $650 million Islamic finance transaction who said the deal was rendered worthless because the bank didn't get a proper signature from the Saudi businessman behind the deal: Saad Group Chairman Maan al-Sanea.
Golden Belt 1 Sukuk Co. sued the French lender in a London court for negligence and breach of contract during its role as arranger, manager and sole bookrunner for the 2007 Shariah-compliant lending deal.
When Saad defaulted in 2009, it became clear that the transaction wasn't properly executed under Saudi law because the paperwork didn't have a "wet-ink" signature from al-Sanea, Golden Belt said in documents filed in September and made available last week. Because of the error, legal proceedings in Saudi Arabia are "unlikely to provide any remedy" and BNP Paribas should pay for its losses, Golden Belt said.
Al-Sanea's Saad Group and Ahmad Hamad Algosaibi & Brothers Co. defaulted on at least $15.7 billion of debt in 2009 as the global economic crisis froze credit markets. The two family holding companies, have been locked in legal disputes ever since. Saad and Algosaibi companies borrowed from more than 80 banks to fund expansion into real estate and investments in the Kingdom and elsewhere.
Golden Belt 1 certificates are currently worth less than four cents on the dollar, according to data compiled by Bloomberg. The lawsuit didn't specify how much was being sought in damages from BNP Paribas, or identify the investors in the sukuk.
Harry Spendlove, a lawyer for Golden Belt, declined to immediately comment. BNP Paribas spokeswoman Alexandra Umpleby said the bank was defending the claim and declined to comment further.
Under the Golden Belt transaction, a special purpose vehicle sold certificates worth $650 million to raise money for Saad Trading, Contracting and Financial Services Company. The deal was secured by land parcels and Saad would make rent payments to holders.
Wet ink signatures are made by hand. Some contracts can be approved with an electronic signature.
Al-Sanea, named the world's 62nd richest person by Forbes Magazine in 2009, is accused in the Algosaibi litigation of using fake documents to borrow billions of dollars in Algosaibi's name. He married into the Algosaibi family before founding Saad Group and denies the allegations.
The case is Golden Belt 1 Sukuk Company BSC v BNP Paribas & Ors, High Court of Justice, Queen's Bench Division, Commercial Court: CL-2015-000171
Before it's here, it's on the Bloomberg Terminal.
LEARN MORE