Russia Ready to Resume Rate Cuts After Easing Pause Extended
By and
Analysts were almost evenly split between hold, cut to 10.5%

Central bank signals readiness to resume cuts if prices slow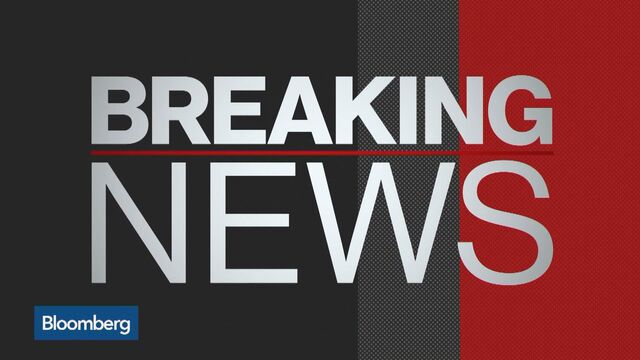 Russia's central bank said it's prepared to restart easing policy soon if its forecasts for slowing inflation are confirmed.
The Bank of Russia will "continue with a downward revision of its key rate at one of its forthcoming" meetings if the consumer-price index drops in line with its forecasts, it said in a statement Friday. Policy makers the same day left borrowing costs unchanged for a second month, citing "persistent substantial inflation risks."
"The central bank's wording about possible easing is much stronger than usual," Alexey Pogorelov, an economist at Credit Suisse in London, said by e-mail. "Today's decision not to cut rates was hard, as we can see from a very dovish statement."
Rate setters led by Governor Elvira Nabiullina are plotting a course for the world's largest energy exporter out of a recession that threatens to be Russia's longest in two decades. While the monetary authority has rolled back most of a December emergency rate increase, a fresh bout of ruble weakness forced policy makers to refrain from easing last time around after five consecutive cuts. The central bank this month warned that inflation expectations continued to rise in September, with prices growing almost four times as fast as its target.
'Clear Shift'
"The most important point is that there was a very clear shift in tone," Liza Ermolenko, an economist at Capital Economics Ltd. in London, said by e-mail. "It now looks like the December meeting will be an extremely close call with a distinct possibility that rates will be cut, but much depends on what happens to the ruble and inflation expectations."
Policy makers left the one-week auction rate at 11 percent, the Bank of Russia said in a statement on Friday. Twenty of 39 economists predicted a cut to 10.5 percent, with the other 19 forecasting unchanged rates, the first time since the surveys started in October 2013 that opinions have been so divided.
"Inflation expectations, though having decreased as compared with September,
remain elevated," the central bank said in its statement.
The ruble strengthened 1 percent to 63.7810 against the dollar as of 5:27 p.m. in Moscow. Even with a rebound since the last rate decision, the ruble has lost almost 35 percent against the dollar in the past 12 months, the world's sixth-worst performance. Its three-month implied volatility, a measure of exchange-rate swings, is the highest globally, according to data compiled by Bloomberg.

Inflation slowed to 15.6 percent as of Oct. 26 from a 13-year high of 16.9 percent in March, according to the central bank. The rate will fall to less then 7 percent next October and will reach the 4 percent target of policy makers in 2017, it said. The consumer-price index will fall to 12.9 percent by the end of the year and to 7.3 percent at end-2016, according to a Bloomberg survey of economists.
"The central bank is concerned over inflation expectations and isn't rushing to cut rates as inflation is still far from its target," Vladimir Bragin, head of research at Alfa Capital in Moscow, said by e-mail. "The question isn't whether the central bank will cut the rate or not, it's about when it will happen."
The Bank of Russia has cut the rate by a cumulative 6 percentage points after it raised the benchmark to 17 percent last December to ward off the worst ruble crisis since 1998.
Rate Outlook
The key rate will be at 10.5 percent by the end of the year, according to the median forecast of 27 economists in a Bloomberg survey. Forward-rate agreements are also signaling 50 basis points, or 0.5 percentage point, of cuts in the next three months, according to data compiled by Bloomberg.
The risk at the next rate meeting on Dec. 11 is "an on-hold decision, due to the potential foreign-currency market pressure related to oil volatility and the Fed decision in December," Alina Slyusarchuk, an analyst at Morgan Stanley, wrote in an e-mailed note.
The key rate may be near the level of inflation in two years if price growth eases to policy makers' 4 percent target in 2017, Nabiullina said in an interview Oct. 13.
"Moderately tight monetary policy and weak domestic demand, driven by the low growth of the nominal income of the population help constrain the growth of consumer prices," the bank said in the statement.