Seven Key Facts About the World's Biggest IPO This Year
by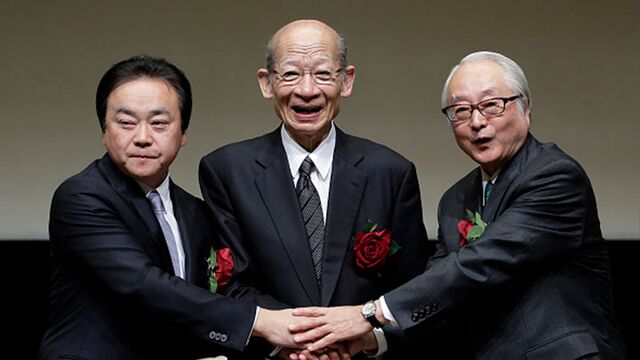 Japan Post's initial public offering isn't just the world's largest equity listing this year — it's also Japan's largest privatization since 1987. Here are some of the key facts to know before shares start trading on Nov. 4. 
Is there some kind of global trend of privatizing post offices? 
Yes. Italy has just listed its Poste Italiane, and China is also planning to sell shares in its postal bank, perhaps next year. Britain sold shares of Royal Mail in 2013, and countries from Belgium to Germany have already privatized their postal systems.
What is Japan Post?
In Japan, the post office isn't just a place to mail letters. It collects people's savings and sells insurance. That makes it the country's biggest bank by deposits and largest insurer by assets. With more than 200,000 workers, it's also one of the biggest employers.
What's being sold and when?
The government is issuing its IPO on Nov. 4 for about 11 percent of three Japan Post companies: the parent and its banking and insurance units. Further share sales will continue in the years ahead. The government plans to keep about a third of the holding company and sell all of the bank and insurer. 
Why is the government privatizing Japan Post?
Former Prime Minister Junichiro Koizumi first pushed the idea 10 years ago, arguing that Japan Post's enormous assets would be deployed more efficiently in private hands. Much of the money parked there is invested in government bonds and has been used to fund public works spending that Koizumi said was wasteful and contributed to Japan's swelling national debt.
The privatization plans divided parliament for years until politicians agreed that some of the proceeds could be used to fund rebuilding of areas devastated by the 2011 earthquake and tsunami in the northeast.
The sale fits in with current Prime Minister Shinzo Abe's goal of encouraging households to invest more of their savings. Almost 80 percent of Japan Post is being offered to Japanese individuals.
Who else is buying the shares?
The other 20 percent of the shares are being sold to overseas institutional investors. Demand has been strong, with shares of all three companies priced at the top of the marketed ranges.
What's at stake from the privatization?
The sale has potential ramifications for the nation's banks, economy and financial markets. Japan Post's banking arm has had restrictions on its ability to lend money and take deposits. Those limits may be lifted, which would increase competition with regional banks and could force some to merge to survive.
Japan Post Bank is also seeking to shift some of its 207 trillion yen ($1.7 trillion) of investments from low-yielding government bonds to other securities such as stocks and foreign bonds to increase returns, much like the nation's biggest pension fund did a year ago. Rebalancing a portfolio of that size could boost the stock market. Japan Post Bank could sell some of its government bonds to the Bank of Japan, which wants to spark inflation by buying them. 
Will any post offices be closed?
That's unlikely. The postal service is required by law to maintain universal services even after its shares are sold to the public. So Japan Post will probably keep operating its 24,000 branches nationwide.
Before it's here, it's on the Bloomberg Terminal.
LEARN MORE