Economic Takeaways of U.S. Personal Spending, Consumer Sentiment
by and
Spending by households in September was weakest since January

Smaller gain in confidence masks optimism on finances, prices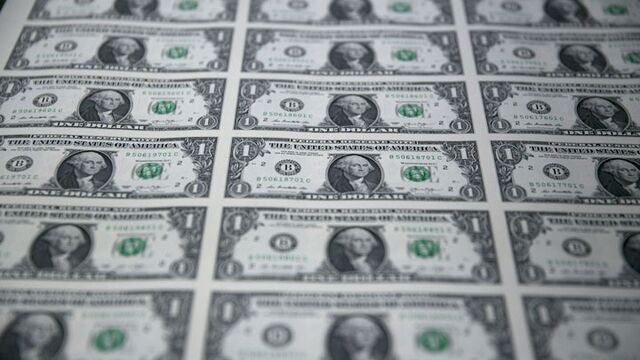 What you need to know about Friday's U.S. economic data:
PERSONAL SPENDING/INCOME (SEPTEMBER)
Consumer spending rose 0.1 percent, softest reading since January
Prices paid dropped 0.1 percent, first decrease in eight months
Wages & salaries were unchanged, weakest performance since March
The Takeaway: Consumer spending ended a strong quarter on a weak note, raising concern the biggest part of the economy could cool heading into the holiday-shopping season. However, the drop in prices reflected lower fuel costs, and that's helping boost the buying power of relatively stagnant wages. After-tax income adjusted for inflation rose 3.4 percent over the past 12 months compared with an average 2.8 percent during the expansion that ended in December 2007. Low inflation was also a theme running through the University of Michigan's consumer sentiment report.

MICHIGAN CONSUMER SENTIMENT INDEX (OCTOBER FINAL)
Rose to 90 from 87.2 in September
Long-term inflation expectations (5 to 10 years) dropped to 2.5 percent, matching lowest since record-keeping began in 1979
Revision from a 92.1 preliminary reading reflected late-month setback in current conditions index as respondents viewed buying conditions as less favorable
The Takeaway: The bigger surprise in the report was a decrease in long-term inflation expectations. Because they expect more muted price gains going forward, survey respondents were more sanguine about their financial prospects than at any time since 2007. Buying plans "remained very favorable" in October, reflecting cheaper goods and low borrowing costs, indicating a brighter outlook for spending and the economy. The less-than-expected reading (median 92.1) in the overall gauge of confidence was due to a cooling in sentiment in the last two weeks of October about purchasing big-ticket goods. The measure of whether it's a good time to buy a major household item was 154, down 10 points from the preliminary reading, yet a bit better than in September.

EMPLOYMENT COST INDEX (3Q)
Rose 0.6 percent (2 percent yoy) after a 0.2 percent gain the previous quarter
Wages and salaries were also up 0.6 percent
Excluding government employers, wages jumped 0.7 percent, and 2.1 percent from a year earlier
The Takeaway: The third-quarter data represent little more than a snapback from the previous three months, when compensation growth was held back by less incentive payouts in sales and office occupations. Even with the stronger quarterly advance in private wages, the year-over-year gain was smaller than the 2.2 percent advance in the second quarter. "Given the downshift in the pace of hiring evident in August and September, which Bloomberg Intelligence Economics expects to carry over into next week's October jobs report, conditions do not seem primed for a labor cost acceleration to manifest itself through year-end," Bloomberg economists Carl Riccadonna and Josh Wright write.
Before it's here, it's on the Bloomberg Terminal.
LEARN MORE