Britons Are Getting Worried About the Economic Outlook
by
Economic expectations are at the lowest level this year

Low inflation is easing concerns about personal finances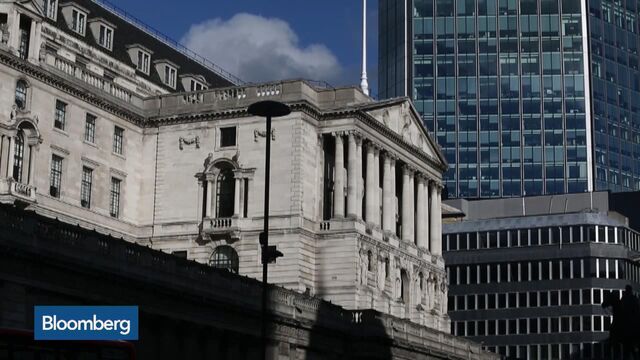 Britons are getting wary of the economy's staying power.
In its monthly consumer confidence index, GfK said a measure of Britons' outlook for the economy over the next 12 months dropped to minus 4 in October, the lowest reading this year. The overall sentiment index also weakened, though peoples' view of their personal finances was unshaken.
The survey reflects the contrast between weakening global growth and the record-low interest rates and higher wages helping consumers in the U.K. Data this week showed that economic growth cooled in the three months through September, a sign that the U.K. economy may be falling prey to headwinds emanating from emerging markets.
"The good news on the domestic front -- with households lifted by wage growth, low interest rates and near-zero inflation -- is being tempered by concerns about our ability to shrug off the global downturn," said Joe Staton of Gfk.

The consumer boost may not last much longer, with Bank of England officials saying they expect an uptick in prices starting early next year. The central bank will publish new forecasts next week, alongside its latest policy decision, when it's expected to keep its key interest rate at a record-low 0.5 percent.
In October, there was one sign that household caution may not be far away. GfK's measure of Britons' willingness to make major purchases decreased 7 points to a reading of 7 -- though that's still 12 points higher than a year ago. The poll was conducted between Oct. 1 and Oct. 15.
Before it's here, it's on the Bloomberg Terminal.
LEARN MORE