`How Crazy Is That?': Left Dismisses Ackman's Valeant Defense
by
The Citron short says Ackman doesn't know Valeant very well

Stock continues to fall following the Pershing presentation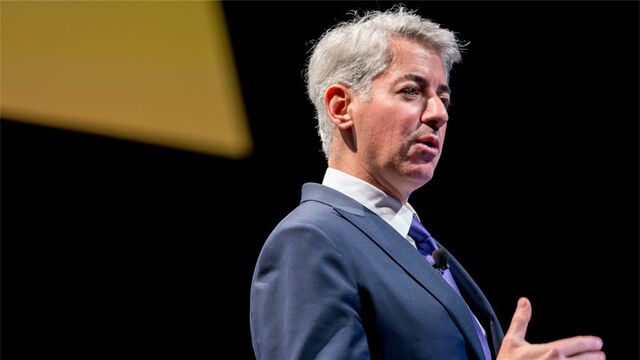 Andrew Left, the short seller who unleashed the storm around Valeant Pharmaceuticals International Inc., is quick to swat away all the good things billionaire William Ackman has to say about stricken drug company.
Ackman, whose Pershing Square Capital Management is one of Valeant's biggest shareholders, hadn't even finished his highly anticipated defense of the company Friday before Left fired another shot -- and sent Valeant's share price tumbling anew.
In an interview with Bloomberg News, Left mocked Ackman's assertion that he was unaware of Valeant's full relationship with the mail-order pharmacy that has unnerved investors, as well as Ackman's contention that Valeant would overcome its current problems.
"How crazy is that?" Left, 45, said of Ackman's comments. "That tells you he doesn't know the business very well."
The battle between Left, a short seller who runs the stock commentary site Citron Research, and Ackman, a prominent activist investor, has captivated Wall Street for over a week as Valeant has struggled to restore investor confidence.
Ackman spent four hours Friday defending his bet, placing the blame for the plunge on bad public relations, the market's inability to understand the complexities of Valeant's business model, jealous rivals and bad journalism. He said the stock will reach $448 by 2019, more than 70 percent above its all-time high on Aug. 5. Despite the remarks, Valeant slid 16 percent to $93.27 as of 3:05 p.m. in New York.
Unsurprisingly, Left was unmoved by the defense.
"Why does everything he own have to be a jihad?" he said. "Why can't he own a stock like a normal human being?"
Fran McGill, a spokesman for Pershing Square, said the firm will not to comment beyond what Ackman said on the conference call. Valeant said Left's earlier allegations were proven false.
"Mr. Left and Citron have already made one set of false claims about Valeant's business in an intent to profit by driving down our stock," said Laurie Little, a company spokeswoman. "We have shown his previous charges to be completely untrue, and our outside counsel has met with the SEC to request they investigate him. We have no doubt that he will continue to mislead investors about our business, and we will be ready to respond accordingly."
Swiping a tactic of Ackman and other shorts, Left said he'd reveal more in time, promising to update to his research on Monday. Allegations he raised that Valeant used specialty pharmacy Philidor RX Services LLC to create phantom sales coincided with the stock's biggest intraday loss on record last week. He declined to reveal specific contents of his next report.
The stock's decline is spurring billions of dollars in losses for hedge funds who before August had ridden the shares to some of the biggest gains in the North American bull market. The company's market capitalization went from $2 billion in 2010 to $90 billion in August, only to crash below $35 billion in less than three months.
Valeant said today it will terminate its relationship with Philidor, the closely associated pharmacy that the drugmaker has used to distribute its products and that is under scrutiny. Philidor will shut down operations as soon as possible, Valeant said in a statement Friday. The decision came after Bloomberg News reported that Philidor altered doctors' prescriptions to wring more reimbursements out of U.S. health insurers.
"Everybody was focused on pricing on drugs and, boom -- Philidor -- everyone's focusing on that," Left said. "Philidor is in the past, this has nothing to do with Philidor. Let's look toward the future, look at what they have, what products they have."
Before it's here, it's on the Bloomberg Terminal.
LEARN MORE