How the Ad Industry Plans to Fight Online Fraud
A new system will certify publishers and advertisers, but the key to success is policing the ad networks.
by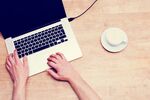 The online advertising industry is taking another shot at tamping out the fraud that costs it more than $6 billion a year. The four biggest U.S. ad agencies and huge advertising technology companies, such as Google and AOL, announced support on Thursday for a program to certify legitimate publishers and advertisers. The goal is to lock out anyone who fails to live up to their standards, with an industry organization called the Trustworthy Accountability Group, or TAG, holding the keys. 
While TAG will be certifying companies that create ads and websites that display them, the most important link in the chain is the ad networks. It's a reasonable task for an advertiser to assess the quality of a website it is dealing with directly—but that's not always how things work. Ads are often sold in automated auctions on sprawling networks that, because of their scale and opacity, can serve as traffic laundering operations for criminals. When an advertiser gets ripped off on business done through one of these networks, it's hard to tell whether the network knew what was going on or should have known.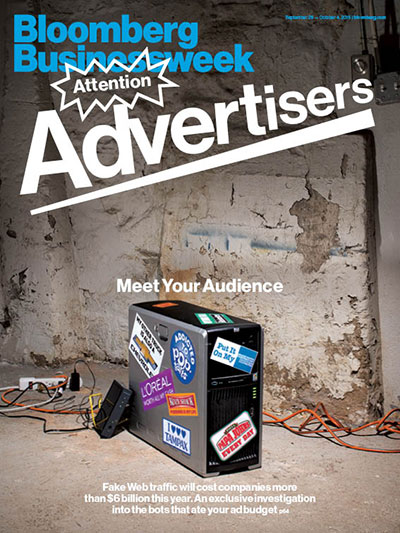 Mike Zaneis, the president and chief executive of TAG, said networks will be held accountable either way. "You're responsible for your business partners," he said. "That's the real key, and that's where you get to scale, you get the networks and exchanges. Rather than trying to get 1 million websites to sign up, which would be a fool's errand, you get the top 50 ad networks to sign up. That we can do in two months." Zaneis didn't lay out the consequences for TAG-certified networks that get caught with fraudulent traffic on their networks down the line.  
Holding middlemen accountable would mark a major change in online advertising. Whether this new effort works depends on TAG's effectiveness at keeping companies that violate basic standards from getting its certification. Companies seeking TAG certification will be subject to a "proprietary background check and review process" to determine whether they are properly guarding against online fraud.
There's also a $10,000 annual fee, although Zaneis said that it will be waived for small companies. While a final threshold hasn't been set, he estimates that companies that do less than $3 million in ad revenue would be able to get certified for free. 
This isn't the first effort by the industry to combat fraud. The Interactive Advertising Bureau, one of the groups that started TAG, put out a list of industry standards in 2013 and said last fall it had taken "major steps towards establishing a safer, more trustworthy supply chain." Yet during a recent panel at Advertising Week, Bob Liodice, the president of the Association of National Advertisers, said he expected online ad fraud to rise next year. 
TAG has also said for about a year that it would begin calling out bad actors. The group hasn't done much naming and shaming to date. TAG has spent the last several months assembling a list of phony traffic sources, identifying them both by Web domain and data center IP address. Companies that get the TAG seal of approval will have access to these lists, Zaneis said, so the good players can ban known bad actors from their own networks.
Advertising networks have traditionally been shy about naming customers who had been kicked out of their systems for suspicious traffic patterns—in many cases it wasn't seen as worth the potential conflict with spurned partners just to improve the quality of competing networks. Delegating the task to an industrywide group may make companies more willing to share their blacklist. They won't actually be required to do so, but Zaneis thinks most will. "Everyone is benefiting from the collective knowledge of the industry," he said. 
Correction: Corrects sixth paragraph to state that it was the Interactive Advertising Bureau, not TAG, that took steps against fraud in 2013 and 2014. 
Before it's here, it's on the Bloomberg Terminal.
LEARN MORE