Credit Suisse: These Companies Are Poised to Benefit the Most From China's Generation of Only Children
Shopping, travel and robots all stand to see a boost.
by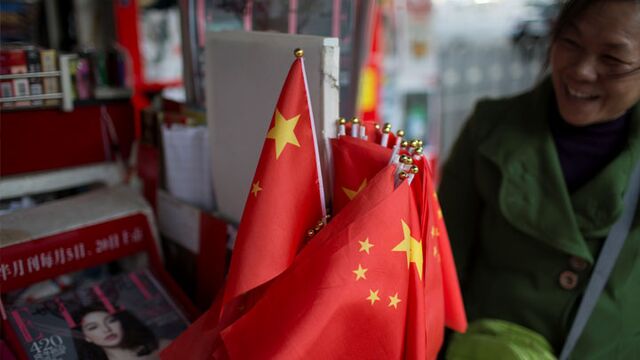 Just a day before news broke that China was lifting its one child policy, Credit Suisse published an in-depth look at the country's  "lonely generation," or those born in the 1990s and fully impacted by the rule. 
Like the Millenial generation in the U.S. which has grabbed so much analyst airtime in recent months, the promise of "Young China" appears to catching Credit Suisse's attention in a similar way.
The over-riding theme in the 126-page note published by Credit Suisse analysts led by Vincent Chan is that of a generation of only children who have benefited from increased educational opportunities and are now firmly attached to their smartphones and all the ecommerce opportunities that come with them.
Here for instance is an age breakdown of internet users in China. The number of "post 90s" generation internet users has already risen from 212 million in 2010 to 277 million last year, Credit Suisse says.

More than 60 percent of China's post-90s generation spends at least three hours daily on their smartphones, leaving plenty of time for online shopping, a breakdown of which is shown below.

Diving deeper, the team of analysts says this generation is likely to be the first one that is more willing to spend a greater share of their money on services rather than goods. Key beneficiaries of this trend will include online travel and movie theaters. In fact, the note says 60 percent of outbound tourists from mainland China are between 21-30 years old. 

Given the decline in Chinese youth due to the now lifted one child policy, the firm touches on the potentially large increase in robot usage, saying: "It will be increasingly difficult to find enough labor for jobs that are exposed to high temperatures, danger and a poisonous environment, and such vacancies will naturally need to be replaced by robots and automation systems." Even with the change in the one child policy, this could have a large impact. Industrial and technology analysts covering China at the firm draw parallels between China's robotics ownership and that of Japan and Korea, calling the current environment a "takeoff point." 

Summing it all up, the sectors that Credit Suisse likes the most regarding these trends are e-commerce, sportswear, travel, seasonings, auto rentals, companies poised to benefit from a population shift and increased demand for robots. On a company specific level, the bank highlights JD.com, Anta, CITS, Haitian, and CAR.

Before it's here, it's on the Bloomberg Terminal.
LEARN MORE