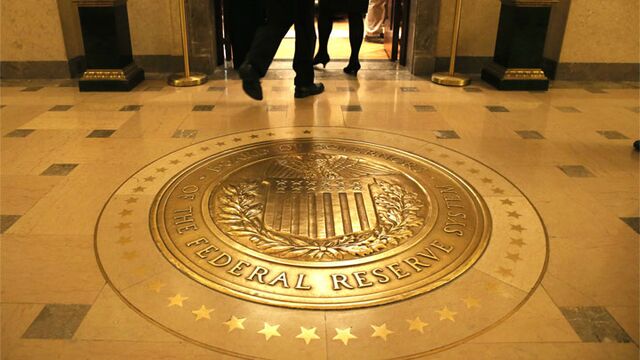 Household financial assets have ballooned, far outstripping the growth of the economy since 2013, as the Federal Reserve's ultra-easy monetary policy fuels excesses in the markets.
 That's the message from a measure compiled by the Institute of International Finance which compares the rise in the value of Americans' holdings of stocks, bonds and other financial assets to the trend growth rate of the economy.
 While the gap between the two has narrowed in recent months as the bull market in equities has stalled, it is still large and not far off the level that prevailed in 2007 before the financial crisis. 

Hung Tran, an executive managing director at the institute, said the inflated level of asset prices is one reason the Fed needs to begin raising interest rates from the near-zero levels that have prevailed since 2008.
 "The Fed should start to normalize policy as soon as possible—meaning liftoff this year," he said. "Easy policy has passed the point of diminishing return and keeping it longer would only increase moral hazard and distort financial markets."
 Fed Chair Janet Yellen and her colleagues are widely expected to keep rates pinned near zero as the two-day policy-making meeting winds up later Wednesday in Washington. Traders in the federal funds futures market in Chicago put the probability of an increase by the Fed's December meeting at about 32 percent, based on data compiled by Bloomberg.
 Under the IIF's measure, a positive financial asset gap suggests that stock and bond prices are overvalued relative to their long-term trends and the underlying growth of the economy. When it is negative, as happened in 2009, it implies that financial assets are undervalued.
 When the difference is large and positive—as it is now—it typically ends up being narrowed by a correction in the stock market. Tran said that's what he expects to happen again, although the timing of the price decline is difficult to predict.
 In contrast to financial asset prices, residential property prices are in line with economic growth after recovering from a post-bubble collapse, according to a separate measure developed by the Washington-based IIF, which represents close to 500 banks and financial services companies worldwide.

 If further house price increases push the non-financial asset gap  sharply into positive territory, that could be a "red flag" to the Fed about continuing its highly accommodative monetary policy, according to the IIF.  
Before it's here, it's on the Bloomberg Terminal.
LEARN MORE