Macquarie: Here Are The Biggest Winners and Losers of El Nino
Parsing the global weather phenomenon trade.
by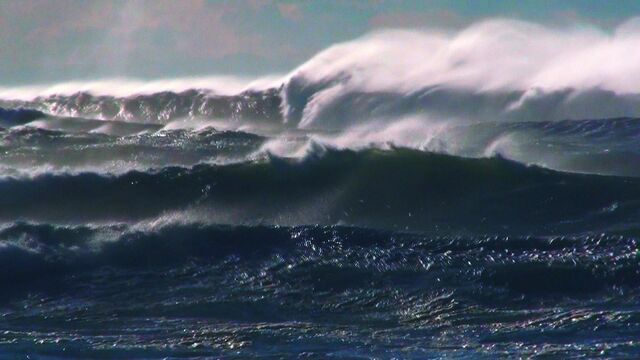 By now you've probably heard that the global weather phenomenon known as El Nino is back, in a very big way, and it's about to throw everything into flux when it comes to commodities, food prices and inflation.
Some economies are much more dependent on raw materials than others, and Macquarie Research Analysts Niraj Shah and Daryna Kovalska have your guide to who's going to get hit the hardest. 
First of all, Macquarie is of the mindset that this is going to be one of the strongest El Nino's in recent memory. 
As it stands, this year's El Nino will be among the three strongest since 1950. It is unlikely to breach any records however and will probably not be as strong as that seen in 1997-98.
And here is a quick summary of the weather impacts across the globe: 

Based on those expectations, Shah and Kovalska then spoke with Macquarie's equity research team to find stock implications in an attempt to answer; "what is the El Nino trade?" They found North American companies along with those in Australia and New Zealand will likely see the biggest impacts. 
Importantly, the impact on companies is not uniform within any given region. In Aus/NZ, 38 percent of highlighted companies are likely negatively impacted with 62 percent expected to be positively impacted. In North America the negative/positive split is 45/55 and in Asia the mix is 70/30.
In terms of sectors and specific companies feeling the effects, it's not usually uniform across each sector, but capital goods companies were all listed as likely to see negative impacts as lower income from farming leads to less spending on agricultural equipment. Other sectors, such as utilities, were a mixed bag. 
As El Nino's impact on precipitation and temperature varies by region, the impact on any sector is also mixed. In other words, few sectors were uniformly positive or uniformly negative across the 100 profiled companies. For instance, within the North American Utilities some companies stand to benefit from El Nino weather patterns (e.g. DUK US, D US, SO US, AEP US, CNP US, SCG US, TE US), while others are likely to be adversely impacted (e.g. POR US, PEG US).
Here's Macquarie's list of firms seeing potential impacts.
Big U.S.-listed names with positives include American Financial, FirstEnergy, Exelon Corp, and Dominion Resources. Losers in the U.S. included Deere &  Co., AGCO Corp, and Potash Corp. 

Before it's here, it's on the Bloomberg Terminal.
LEARN MORE