Five Things Everyone Will Be Talking About Today
by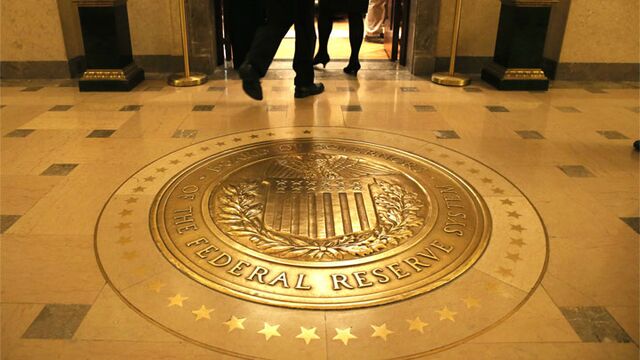 It's Fed decision day, Chinese stocks slump as earnings miss and Barclays names its new CEO. Here are some of the things people in markets are talking about this morning.
The Fed decision
At 2 p.m. ET the Federal Reserve will announce its October interest rate decision. Markets are pricing in just a 4 percent chance of a rate move today. All of the attention will be on the accompanying statement, and whether the central bank decides to keep a December rate move open as an option. Even though there's virtually no chance of a hike today, there should be some major debates happening inside the Fed regarding U.S. economic growth and the inflation outlook. 
Chinese stocks slump
China's Shanghai Composite Index dropped 1.7 percent overnight and the Hang Seng China Enterprises Index in Hong Kong dropped 1.5 percent, its largest fall in a month, as third-quarter earnings disappoint. Sixty-nine percent of Shanghai-listed companies that have reported third-quarter results so far have missed analyst estimates, putting pressure on stock valuations.
Barclays names its new CEO
The former head of JPMorgan's investment bank, Jes Staley, will take over as CEO of Barclays Plc on December 1, the company announced this morning. In a memo to staff at Barclays, Staley said that the ambition is to "complete the necessary transformation and repositioning of the investment bank to a less capital-intensive model." Shares in the bank were down 0.3 percent at 10 a.m. London time, having recovered most of their earlier session losses.
The world's largest sovereign wealth fund drops 4.9%
Norway's sovereign wealth fund posted its biggest loss in four years, dropping 4.9 percent in the third quarter. The $860 billion fund, which is mandated to hold about 60 percent of its assets in stocks, took its biggest hit on its Chinese and emerging market equities.  The fund grew more than six-fold over the last decade during the oil boom. 
Northrop wins gigantic bomber contract
A successful contract pitch, that included a Super Bowl ad, has landed Northrop Grumman Corp. as much as $80 billion to build the U.S. Air Force's Long-Range Bomber. Richard Aboulafia, an analyst at consultant Teal Group described the deal as "transformational for Northrop Grumman." Shares in the company are 8 percent higher in the pre-market.
What we've been reading
This is what's caught our eye over the last 24 hours
Want to receive this post, and more, into your inbox every morning? Sign up here
Before it's here, it's on the Bloomberg Terminal.
LEARN MORE