Walgreens Boots Alliance Said Close to Deal to Buy Rite Aid
By and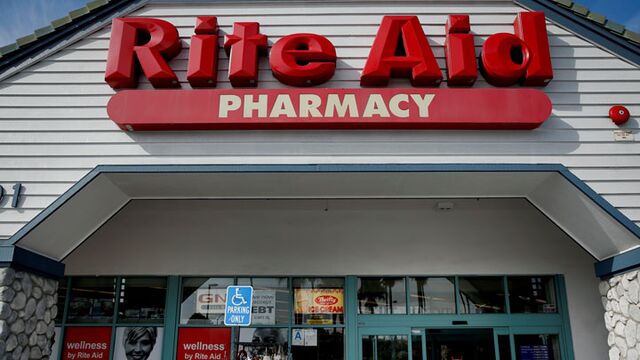 Walgreens Boots Alliance Inc. is near a deal to acquire Rite Aid Corp. in a transaction that would further expand the company's role in the distribution of medications in the U.S., according to a person familiar with the matter.
The deal may be announced as early as Wednesday, the person said, asking not to be identified as the matter is private. No further information was available on how much Walgreens would pay for the company.
Rite Aid shares jumped 39 percent to $8.45 at 2:20 p.m. in New York, valuing the drugstore chain at $8.9 billion, after news of the talks was reported by the Wall Street Journal. The shares had slumped 29 percent since Sept. 16 after the company lowered profit and revenue forecasts for the year, giving Walgreens a potential opportunity to make an offer.
Speculation that Walgreens would pursue Rite Aid rose to a crescendo in March after billionaire Stefano Pessina, who took over in January as interim chief executive officer at Walgreens after it acquired Alliance Boots, said he envisioned doing his next big deal in the U.S.
Rite Aid didn't immediately respond to a phone call seeking comment. A Walgreens spokesman wasn't immediately available for comment.