Five Things Everyone Will Be Talking About Today
Big day in markets today - time get caught up
by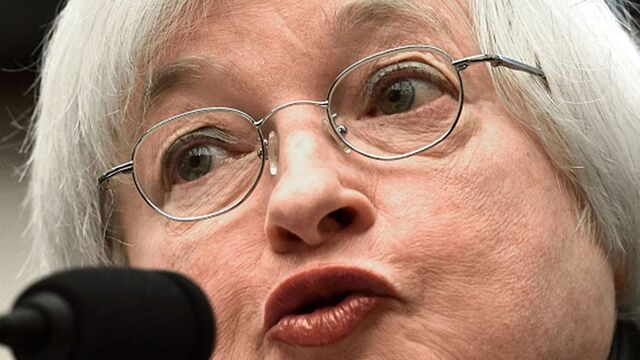 U.K. GDP misses expectations, a new Fed meeting begins and Apple and Twitter will report earnings. Here are some of the things people in markets are talking about today.
U.K. GDP
Economic growth in the United Kingdom expanded 0.5 percent in the three months to September, less than the median estimate for 0.6 percent growth in a Bloomberg survey of economists and down from the 0.7 percent growth achieved in the previous quarter. Larger than expected contractions in the manufacturing and construction sectors were the biggest contributors to the disappointing number. Growth in services, the largest share of the economy, increased to 0.7 percent from 0.6 percent in the previous quarter. The pound dropped 0.2 percent to $1.5330 at 9:50 a.m. London time.
European stocks
European stocks are slipping for a second day, with the Stoxx Europe 600 Index down 0.3 percent to 374.55 at 9:40 a.m. in London as miners retreat and chemical stocks are dragged lower following disappointing guidance from BASF SE. Speculation is mounting that the recent recovery in European stocks may be coming an end, particularly in Germany where the DAX Index has surged 12 percent in October with technical indicators showing less potential over the coming weeks. 
Natural gas 
U.S. natural gas traded below $2 per million British thermal units this morning for the first time since April 2012 as a mild start to the winter and high supply puts pressure on prices. BP Plc, which reported higher than expected profits this morning made a large chunk of its profit from natural gas trading.
Fed meeting
The U.S. Federal Reserve kicks off its two day monetary policy meeting today, with their decision to be announced at 2 p.m. ET tomorrow. There's virtually no chance that the Fed will hike interest rates, but this does not mean that the central bank's board will be short of matters to discuss. Internal debates about the state of the U.S. economy and the inflation outlook will likely be on the agenda. 
Tech results
Apple is due to report earnings after the bell today, with analysts expected to be watching guidance for the coming holiday quarter closely. Apple's huge market value guarantees a lot of interest in the results. Twitter also reports earnings after the bell. Alibaba announced earnings that beat estimates. 
What we've been reading
This is what's caught our eye over the last 24 hours
Want to receive this post, and more, into your inbox every morning? Sign up here
Before it's here, it's on the Bloomberg Terminal.
LEARN MORE